FUEL SUBSIDY, AMAKPE REFINERIES CUM CLEMENT IKPATT'S INSULT ON EKET PEOPLE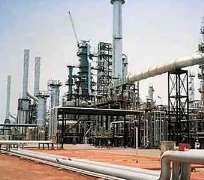 " …for failures by Amakpe Refineries, reflects reasonableness and carries along the overwhelming majority of Eket folks in the Diaspora. If it does, that will be so unfortunate and blatantly insulting. I think enough is enough !.... I call on well meaning Eket folks in the Diaspora to intervene and bring about reasonableness within the Eket Development Congress."
Clement Ikpatt I am baffled, indeed perplexed about your response to the EDC Publication. I was so rattled that I decided to read the Publication again just in case I missed something. I was trying in particular to find the part which accused Gov. Godswill Akpabio for failures by Amakpe Refineries but there was nothing remotely close, if there is, please point it out. I thought the Release was objective and a fervent appeal to the Governor by a group who needed his assistance. What I consider insulting is your interference in the internal affairs of EDC, Sir, you have absolutely no right to attempt that colonial strategy of divide and conquer, if you succeed, I will consider Eket people the most stupid people on earth and I know they are not. Where did you get the authority to question what EDC says when you are not a member of the organization.
EDC members do not question your press release as a SSA to the Governor ,or President of AIDN, why on earth do you have the effrontery to question EDC. I agree that enough is enough, but what is enough is that colonial mentality where you or anyone else thinks every organization must work in lockstep with your orders even when such orders are contrary to the vision of the organizations members. You wrote: " No person or organization should try to bend public opinion in order to blackmail or muscle the government into funding that project with N30 million." Ete Clement, are you serious?
Did you say we should not bend public opinion?, Should you and your organizations be the only ones to bend public opinion? This is how Dictatorship begins and people lay back and watch another Idi Amin in the making, this is just how it starts. I have read several Press Releases from you and your organizations, I never read anywhere you guys were muscled into silence. What is the matter with you my friend? When EDC puts out a Press Release, appealing to the State Government to reconsider its position on Amakpe, it is blackmail in your opinion, but when you and your organization puts out a Press Release such as the one demanding the removal of the Governor of the Central Bank (CBN), it is not blackmail, in fact, to you it is a patriotic act by concern citizens, and you were not trying to sway or bend public opinion, Haba! Ete, wake up, you know we Akwa Ibomites and Eket in particular have gone through "uncommon transformation" and cannot be muscled.
We know you are the SSA to the Governor and you need to earn your pay, but you just can't throw objectivity into the dumpster just to please your pay master because you could actually be doing him a disservice. I agree, Akwa Ibomites are beyond wasting time, energies or electronic bytes on meaningless propaganda stunts from the SSA Diaspora.
Our concentration must be towards encouraging the "uncommon transformation" of Akwa Ibom State, especially through freedom of people and organizations to exercise free speech and mind its business without undue and unnecessary interference. You cannot call on Eket folks to fight themselves while you exploit them, the divide and conquer rule. Eket will stay united and address any differences they may have, they will not listen to you, the colonial masters played that trick on our people, it will not work again. Eket in Diaspora will not intervene in Eket Development Congress on your behalf because when EDC called on the Governor of Akwa Ibom State to intervene on their behalf, you the SSA Diaspora said it will not happen, you can't reap where you refuse to sow. "The freedom to be yourself is the power to be your best"-
Chris Oduok Chris Oduok MBA, CALA Geriatric Visiting Practitioners 7322 SW FWY, Suite 615 Houston TX 77074 832.969.3315
Disclaimer:

"The views/contents expressed in this article are the sole responsibility of

thewillnigeria.com

and do not necessarily reflect those of The Nigerian Voice. The Nigerian Voice will not be responsible or liable for any inaccurate or incorrect statements contained in this article."
Articles by thewillnigeria.com