Nigerians In Austria Accuse Austrian Government Of Extortion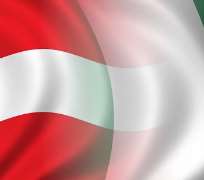 ABUJA, January 30, (THEWILL) - The Nigerian community in Austria have alleged that Austrian government officials have been maltreating them and imposing a questionable fee of N120,000 for the verification of documents certified by Nigerian the government.
President of the National Association of Nigerian Community in Austria (NANCA), Engr. Oluyemi Ogundele who led a delegation to an interactive session with the Hon. Abike Dabiri-Erewa led committee on Diaspora Monday at the National Assembly told the lawmakers that Nigerians in Austria and their families in the country suffer at the hands of the Austrian Government through their embassy in Abuja.
Ogundele said, "The Austria Mission in Abuja demands the sum of N120, 000. 00 (one hundred and twenty thousand Naira) for verification of documents that have already been certified as genuine by the Nigerian government and its agencies.
According to him, "Nigerians are required to take their documents to the Nigerian ministry of foreign affairs for authentication. Thereafter, the Austrian mission then engages a local lawyer to reconfirm the authenticity of the same documents by the government of the Federal Republic of Nigeria before accepting the document as genuine."
He further stated: "There are evidences of infringement on the fundamental human rights of Nigerians. The lawyers engaged by the Austrian Embassy in Abuja exceed their mandate by intruding into the private life of the Nigerian applicants. In some cases, they often demand for bribe in exchange for a favourable report on the applicants.
Ogundele said that it costs as much as N250, 000 to legalize "a simple birth certificate -which costs less than a thousand Naira by the Austrian Embassy."
He appealed to the House committee to step in and help correct the impression that the government of Nigeria is corrupt.
In her response, chairman of the committee, Hon. Abike Dabiri-Erewa assured that the House will look into the complaints of the Nigerians in Austria and seek audience with the ministry of foreign affairs as well as the Austrian authorities to ensure that the Nigerians in Austria get a reprieve.