INEC BACKS WADA, FAULTS ADOKE'S DIRECTIVE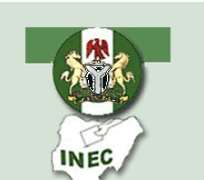 The Independent National Electoral Commission yesterday faulted the directive by the Attorney General and Minister of Justice, Chief Mohammed Bello Adoke that the Speaker of Kogi State House of Assembly be sworn in, following the Supreme Court judgment removing five state governors involved in the tenure controversy.
The commission insisted that Capt. Idris Wada who won the December 3, 2011 governorship election in the state is the right person to be sworn in as the governor of Kogi State. Addressing newsmen after a management meeting, INEC Chairman, Professor, Attahiru Jega said the election timetables for the other four states -Sokoto, Cross River, Bayelsa and Adamawa would not be altered. He gave the dates of the election as: Adamawa February 4, Bayelsa February 11, Sokoto, February 18, Cross River February 25.
Jega who read from a speech titled: Independent National Electoral Commission on the Supreme Court judgment of January 27, on the tenure of five governors, stated that the commission has decided that the Kogi State governorship election which took place on December 3 is a concluded election and therefore, the governor elect should be sworn in immediately.
He said: 'The Commission wishes to categorically state that only candidates who emerged after the Court of Appeal judgment of Friday, April 15, 2011 are the recognized candidates for the elections.'
He maintained: 'It will be recalled that the Supreme Court on Friday, January 27, delivered a judgment that the tenure of office of five governors to wit: Adamawa, Bayelsa, Cross River Kogi and Sokoto expired on the 28th day of May, 2011. This commission having carefully studied the judgment and after due consultations with the legal team took the decision above.'
Asked if INEC was mindful of the pending cases in the court before arriving at the above decisions, Jega said: 'We are law abiding commission and if any court decides otherwise on our decision, we will abide by the ruling of the court.'
The Attorney General, Mohammed Bello Adoke had on Thursday last week, few minutes after the ruling of the Supreme Court ordered that the Speakers of the affected State Assemblies should be sworn in as the acting governors.