9ICE's MANAGER, DEINDE ARRANGES GIRLs FOR 9ICE SECRETLY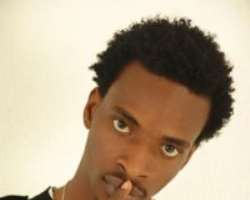 The hardworking manager of the sensational artiste, Adigun Abolore a.k.a. 9ice, Deinde is said to have been a very loyal and hardworking manager to 9ice and of course to the entire Alapomeji crew.
It's a known fact that 9ice is such a nice personality that is not wayward even before he got married to his heartthrob, Toni Payne but what we gathered recently is that Deinde has been keeping some beautiful girls for 9ice in some hospitality havens within Lagos metropolis where, we learnt, 9ice and other members of Alapomeji meet to have nice time.
Though, 9ice, according to another informant within Alapomeji caucus informed us that, he loves his wife, Toni Payne even to a fault and we not want to do anything to hurt her feelings, notwithstanding, Deinde and other 'guys' pressure always overpowered him as we learnt that he, 9ice, cheats on his wife once in a while particularly with a girl called M. A. I hope Toni Payne is not reading this o.
Story by Bamidele Michael