CBNCASH-LITE: OPERATORS IN DEAL WITH NIBSS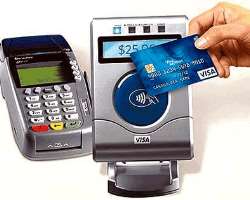 By Prince Osuagwu
One of the major concerns against a successful cash-lite economy which the Central Bank of Nigeria is propagating to drive usage of alternative electronic products and channels for financial transactions in the country, was the reliability of the platforms that the initiative would run on.
Chief among them was the telecommunications sector which data and other platforms were necessary worldwide for a successful cashless economy. Experience has shown that telecommunications services in Nigeria is not at its optimum and cries of poor quality of service is rife.
However, the Nigeria Inter Bank Settlement Services, NIBSS which would play the role of  arbiter in the cash-lite initiative, may have decided to settle the matter before it arises as it has been revealed that some of the operators that would execute backbone services to the initiative have been made to sign service agreement for quality of service.
Reliable sources which revealed this to Hi-Tech at the weekend, said that the terms of the agreement may not allow any operator that values its license to default, adding that the reason was to ensure that the project did not fail Nigerians.
Point of Sales, POS, facility
CBN's argument to this cashless system was that the electronic channels and products that drive the system are secure, convenient, fast and reliable and do not have the short comings of cash such as bulkiness, slow transaction, cost of handling and risk of carrying cash.
UBA out on cash-lite
Meanwhile latest developments, have indicated that the United Bank for Africa, UBA Plc may have decided to spearhead the Cash-lite initiative of the Central Bank of Nigeria. The bank seems to be in total agreement with the benefits highlighted by CBN as it recently rolled out numerous virtual banking products to drive the cash-lite transactions for its customers.
The products according to the Divisional Head, e-Banking division of the bank, Mr Luqman Balogun, was UBA's own support to ensure that the initiative serves the Nigerian people as it has served others in the developed economies. They include the U-Direct, which is an internet banking platform providing all account holders access to their accounts either savings, current or loan anywhere, on a 24×7 basis; U-Mobile, which the bank said was meant to bring customers complete convenience to banking using the mobile phone; PayManager which is UBA's web-based electronic payment solution.
Balogun said of this: 'PayManager also supports foreign currency payments and international transfers. Foreign currency payments can be made from USD, Euro and GBP accounts to pay any account in the world'.
Another product introduced by the bank to support the Cash-lite initiative included the BankCollect, which is a multi-channel web-based collection solution which enables collection or payments on behalf of governments or corporate customers. There are also different card systems including the debit card, prepaid and prepaid card which the bank said it has rolled out to encourage use of card transaction.
This is even as it has developed a consolidated Internet Payment Gateway (CIPG) to enable online payments on merchants' websites.
It could be recalled that CBN had directed that from January 1st 2012, particularly, in Lagos, only licensed Cash-in-Transit (CIT) companies shall be allowed to provide cash pick-up services as banks will cease cash in transit lodgment services rendered to merchant-customers in Lagos from December 31st 2011. It also declared that third party cheques above N150, 000 shall not be eligible for encashment over the counter.