House Passes Bill For Resettlement Of FCT Indigenes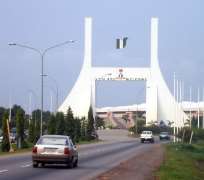 ABUJA, January 19, (THEWILL) - The House of Representatives today passed for second reading a bill for an Act to establish the FCT Resettlement, Compensation and Rehabilitation Board 2011.
The bill, is aimed at creating a board to be called the "FCT rehabilitation, compensation, rehabilitation board to be charged with the responsibility of resettling the natives of the FCT."
While leading debate on the general principles of the bill, Hon. Ali Gaiya (PDP, Kaduna) said that the issue of relocating the natives of the FCT is very important to the indigenes.
He said: "Abuja is growing, certainly there is need to resettle natives for further expansion and development.''
The lawmaker stressed that there was need for the FCT natives to be settled and compensated for loosing economic trees.
"The board when established will provide essential things like rural water, clinics for the FCT natives.
"Board will carry out resettlement processes so that we don't have problems in what to do with the natives and to put an end to the resettlement of natives.''
Gaiya urged the House to support the passage of the bill for second reading adding that it (bill) would give the indigenes basic needs of life.
Supporting the bill, Hon. Jisalo Zaphaniah (PDP, FCT) said the issue is very germane to be urgently treated. "All we are asking is the resettlement of the natives.''
Also contributing, Hon. Isa Dobi (PDP, FCT) who also spoke in support of the bill said a person who is to be relocated from an abode should be properly taken care of in the new settlement.
He implored his colleagues to help passed the bill to cushion suffering of the natives.
Another lawmaker, Hon. Umaru Kalgo (PDP, Kebbi) a former director of land in the FCT also supported the bill saying the natives should be properly rehabilitated and compensated.
The bill passed the second reading when put to vote by the Speaker Aminu Tambuwal, and subsequently referred it the Committees on FCT and FCT Area Councils for further legislative action.