War in the Church, Many against TB Joshua Part 2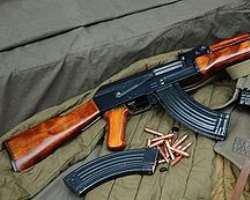 Ayo Oritsejafor, president of the P.F.N, again on the issue of T.B. Joshua and who tutored him to become a pastor, had this to say:
'Jesus did not say by their words you will know them; he said by the fruit you shall know them'. Every Nigerian by this time would be able to discern a good fruit from by a bad one'.
In terms of modesty, humility, love for fellow man, good deeds, and including comments on national issue, you will know who is Christ-like and the one who is made up of falsehood. On the issue of Boko Haram, while TB Joshua was saying we Christians do not defend ourselves because we have a defender – the Holy spirit, Ayo Oritsejafor was calling on Christians to defend themselves because the government seemed incapable of defending them, he even made no reference to the holy spirit, or support his advice with scripture, in other words, while one of them was concerned with the unity of Nigeria, the other was fanning the flames of war. Come to think of it, with Ayo's advice to Christians on self-defense, with what should Christians defend themselves? Is it with Holy water, Crucifixes or Bibles? He said it so casually; Christians defend thy self!!!. How? To go to church with a pistol in their pockets? or perhaps AK 47 in their babaringa? (African traditional wear) Did he really mean we should use guns and swords?
Our Lord cautioned us against that, "No more of this," Jesus said to Peter (Lk. 22:51) and then, further, this was what Jesus proceeded to say – as Matthew records it - "'Put your sword back in its place,' Jesus said to him, 'for all who draw the sword will die by the sword'. Ayo, let love reign and seek to always pray for your perceived enemies. CAN need to be very careful in their advice so that is not taken as a call for Christians to start killing non-Christians. a concerned Nigerian commented on this issue by saying that from Ayo's response on the Boko haram issue, He seems to forget that as Christians , we all have a "dark side of the soul" that is waiting to be used by the devil. CAN should not blind to see that a religious war in Nigeria is just what Bork Haram and the forces of the devil want and no matter the situation CAN should not allow themselves to be used by the forces of evil. The love of God in our hearts will not allow us shed the blood of sinners that we pray and seek to convert. In due time, members of Boko haram will become born again Christians, preaching the gospel all over the world. St Paul is an example.
I thought Ayo being the president of the P.F.N was capable of summoning all the opinion leaders in Nigeria, including both Christians and Muslims and other religions to build bridges towards peace than rather adding more fuel to flames. The issues are well launched. Who do you think bears good fruit worthy of emulation?
On corruption in Nigeria, Ayo, had this to say, "You know, in Ghana, Rawlings shot them. But we can't do that in Nigeria. So we are praying that those who refuse to change, God should kill them, they should die. Because there are some people, if they don't die, Nigeria may not move forward. So we are praying that such people should die. God should kill them. God can kill. God makes a life, and God kills too. So there are some people who may have to die, some structures God may have to destroy to move Nigeria forward.
Source: http://watchingtbjoshua.wordpress.com/2012/01/17/war-in-the-church-many-against-tb-joshua-part-2/

Disclaimer:

"The views/contents expressed in this article are the sole responsibility of the author(s) and do not necessarily reflect those of The Nigerian Voice. The Nigerian Voice will not be responsible or liable for any inaccurate or incorrect statements contained in this article."
Articles by True Talk