SUBSIDY: SPEAKING TO NIGERIANS IN A FOREIGN LANGUAGEA NEW SOCIETY - A NEW NIGERIA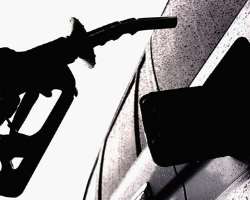 A Nigerian says he switches off his television set. Government officials get him that mad when they speak. So he doesn't want to listen to them anymore. It is not as if officials speak Latin. Many of them cannot claim to be that learned anyway. And it would have been understandable if they do, because it explains why a Nigerian switches off when they talk. But officials speak what is foreign to Nigerians all the same. Take the Minister of National Planning, for instance. Fuel subsidy: cabal cannot be arrested, says Minister. That was a catchy news headline on a TV station, and it followed an interview Dr Shamsudeen Usman granted recently.
The focus of the interview was on the removal of fuel subsidy that the Federal government implemented. It transpired that the Minister had argued that the government focused on cutting off avenues by which a group reap illegally from fuel subsidies, rather than arrest those involved. Now everyone seems to have become a foot soldier, deployed to talk in favour of subsidy removal. That is not the issue. An employee can defend his employer. The problem is that most speakers from the government side have not moved the issue forward. They neither make people understand better, not do they come down to their level. They are too artificial, they don't connect, and their arguments murder logic. That way, they left Nigerians in the same spot where it all began – the spot where government admitted that a group of players in the oil industry abuse the fuel subsidy process, that this has become a drain on resources, but at the same time Nigerians should bear the consequences of the abuse. If some government officials didn't think their listeners reasoned that the government had abandoned its duty of making sure abusers answer questions but shifted the burden to them instead, then someone had taken Nigerians to be fools.
It needs to be pointed out that communication that communicates takes the mentality of the audience into account. Has anyone in the corridors of power here ever heard leaders in some foreign countries talk? They start from what the problem is, move to what led to it, identify those behind the problem, and assure citizens that none who breaks the law will escape because the rule of law is sacrosanct. Leaders then tell what other steps they intend to take about the problem, tell of the sacrifice the administration on its part will make, state and appeal to citizens about what sacrifice is required of them, give time frames, tell of what deliverables there are, and when and how they will be delivered. Sometimes, they say all of this in a ten minutes speech. Reliable data with the specifics, and other means for information flow that the government has put in place are there for citizens to know what leaders didn't say in a ten minute speech. Such leaders don't deploy the entire machinery of government - Cabinet Ministers and Special Advisers, heads of agencies as image makers, they simply speak clearly, concisely, and then begin to deliver.
Nations that confront periods of serious national crises and come out of it, have one thing n common; they have leaders that know where they are going, how and when they want to get there. Is it noticed that the 2008-2009 economic meltdown and the financial crisis in the United States, for instance, has eased off somewhat? Speeches by the United States president at the time are classic examples of how to communicate and get citizens to buy into what officials are saying. And there are earlier examples too, of leaders such as Winston Churchill of the United Kingdom (UK) during the 2nd World War. One of the significant part of this orator's speeches was an identification of the axis of evil, the German war machine, and his constant promise that the perpetrator of evil against his citizens was about to be dealt a mortal blow. That was what the war was all about, dealing a final blow to those that would not let UK citizens rest from bombings that had even their leaders fleeing into war bunkers.
The Nigerian government expended about five times what lawmakers budgeted for fuel subsidy in less than a year alone. That is in a situation in which fuel guzzling big businesses have closed shop across the nation. The textile factories in Kano and Kaduna are gone, figures of medium and small scale industries that close shop as given by various private sector participators that should know are staggering. Yet amount of fuel consumed rises.
Government officials in the oil industry have appeared before lawmakers several times; they still can't provide answers as to how a fuel subsidy budget of some two hundred and fifty billion naira rose to as high as over a billion naira. All that officials agree on is that a group must have been collecting revenue for fuel they didn't import into Nigeria as the reason why fuel subsidy bill jumped. Shouldn't it occur to some people that if they must sell hardship to citizens in the name of subsidy removal, there is no going round the need to assure Nigerians that those who take what does not belong to them are on their way to court?
If any official borders to conduct a survey over why most Nigerians – a trusting lot that had quietly borne pains of economic experimentations in the past - are angry, they may discover the following: Their president spoke for two hours in a presidential media chat lately. He didn't make categorical statements about those that his administration had found to be involved in fuel subsidy scam, and like the Minister of Finance, Ngozi Okonja Iweala did at a recent Town Hall meeting, assure Nigerians that in months to come, everyone involved would be in court answering questions. Did anyone notice that with the down to earth manner the Minister spoke, in the simple language that even a child would understand that she communicated, the way she reasoned with them, Nigerians at the town hall meeting nodded when she promised that everyone found culpable would answer questions from the anti-graft agency? She only promised, yet Nigerians believed her. It is the only language Nigerians like to hear. Their president didn't speak that way.
The same survey will likely show that part of what makes Nigerians angry is that government ask them to go through another round of hardship, meanwhile officials have access to fund that will make them immune to the same; some nations cut salaries of their government officials lately: If Ministers say they forgo half of their salaries (they still have access to other largesse anyway), the current reaction across the country to removal of fuel subsidy may not be what it is. Such a survey, in addition, will show that Nigerians are angry at what the thinking in government circle is: that those who gang up to inflict the hardship cannot be arrested, as the Minister for National Planning stated. The implication of this kind of admission in the public space is enormous. It is as damaging on national psyche as the day their president was persuaded by his officials to hide in the confines of the State House, because of Boko Haram's bombings, and celebrate 2011 Independence Day anniversary.
It needs to be stated that it is not enough for the government to ask Nigerians to trust it and see if it will perform or not. Trust is earned, it is not demanded. The government has not so far shown signs that no one who eventually messes up the process expected to play out of the fuel removal will get away with it – not with the manner it handles those that bring the nation to this point. In that case, Nigerians may find themselves being required to start to make sacrifice in another round of economic hardship a few years down the line, if the current experiment does not turn out to be what officials promise. Everyone admits that corruption is a major reason the nation finds itself here. Is it possible for the government to show Nigerians the faces of culprits it has found out, sacrifices its officials are making, concrete evidence of the leaks in the system it has so far blocked, instead of mouthing benefits of removal of fuel subsidy and deregulation of the petroleum industry each time its officials address Nigerians? Such is a clearer language to speak to Nigerians, really.
Tunji Ajibade is a Communications Consultant. [email protected]
Disclaimer:

"The views/contents expressed in this article are the sole responsibility of the author(s) and do not necessarily reflect those of The Nigerian Voice. The Nigerian Voice will not be responsible or liable for any inaccurate or incorrect statements contained in this article."
Articles by thewillnigeria.com