Oby Edozieh Denies Arresting Mom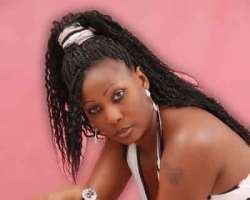 Following a story published in a weekly soft sell magazine that debonair actress, Oby Edozieh, allegedly arrested her mother, Madam Eunice Dozieh, over a minor family squabble, the actress has denied the report, describing it as malicious.
Speaking with nfc on the issue, the actress, who has just returned from a trip to London, said she felt more disappointed because the writer of the story could not substantiate the report.
"What on earth could make me arrest my mother when I'm not under spell? When I read the story, I was dumbfounded and shocked because it is not possible," Edozieh said, adding, "I believe somebody is out there to dent my image with unfounded stories."
Speaking further, the cross-over actress said that she has been very busy trying to improve on her career and therefore spends little or no time at home these days.
Also speaking with nfc, her mother, Madam Eunice Edozieh, who is in the middle of the controversy, said "I'm still surprised. The story is not true. What on earth, would prompt my daughter to arrest me? I think the story was falsely written to damage my daughter's image," adding, "we did not even have an argument."
Earlier in the week, a soft sell magazine nailed the actress in their report, alleging that Edozieh actually arrested her mom
Story by nollywoodgists.com