UN Warns Lagosians to be ware of Jan 1st … As Boko Haram Loom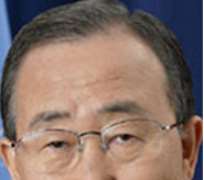 Huhuonline.com / can report on good authority that the United Nations has issued a security alert that Nigeria's notorious Islamist sect, Boko Haram had plans to bomb Lagos State on January 1, 2012. The statement from the UN Department of Safety and Security has caused anxiety has caused indescribable panic among residents of Lagos state, the country's economic hub, especially at the foreign embassies where security has been fairly beefed up to avert any unexpected incidences.  
  Mr. Ramesh Singh, a UN Field Security Coordination Officer, had on Friday urged Lagos residents to stay away from places of worship, night clubs, cinemas and other crowded places, explaining that the bomb threat was described by British Broadcasting Corporation (BBC) Hausa Service as the 'mother of all bombings.'  
  The UN Field Security Coordination Officer however advised Lagos residents to be more cautious in their endeavours and also take necessary steps to secure their environment.  
  The electronic message from the UN said, 'There is unconfirmed information which has emanated from the Hausa community and has apparently been on the BBC Hausa Service.  
  'The information is citing some threats from the Boko Haram to bomb Lagos on January 1, and it is being termed in their local languages as 'the mother of all bombings'.'  
  Meanwhile, in an utter disregard of the United Nation's warning, the Lagos State Police Command had also on Friday denied speculations that members of the Boko Haram sect were in the state as the Command's spokesman, Mr. Samuel Jinadu, urged residents to disregard such speculations.