Verizon Looking Into Reports Of 4G Network Problem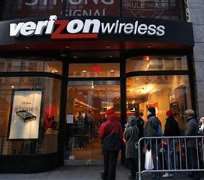 Verizon Wireless is investigating reports that some customers were experiencing trouble accessing its fourth generation (4G) network, a spokesman told Reuters, as the company yet again had to face service problems with its faster wireless service.
Verizon customers around the United States are reporting widespread outages of the company's 4G wireless service, as well as spotty performance of the older 3G service, the Los Angeles Times said on its website.
Verizon Wireless spokesman Marquett Smith told Reuters that the company is investigating reports of network problems.
"The network continues to operate and all customers continue to be able to make calls, send text messages and utilize data services. 3G devices are operating normally," Smith said.
On December 8, a problem prevented some U.S. customers from accessing the Internet on their wireless devices for about 24 hours and again on December 21, the company had to fix a data service problem.
Verizon Wireless is owned by Verizon Communications Inc and Vodafone Group Plc.
REUTERS