December 28, 2011

| AMEBO
HOW TOP ACTRESS UCHE ELENDU LIVES BIG IN OWERRI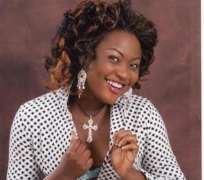 One Nollywood actress who is living life to the fullest in Owerri right now is certainly Uche Elendu.
She has everything going for her,or,so it seems.With fleets of sleeky rides at her beck and call,all bearing customized numbers like NKU 1,LOLO 1 etc,all courtesy of Uche's beau,a United Arab Emirates-based businessman from Anambra State.
Uche and her man,we were told,have been regular feature at few high profile parties hosted in the heartland city recently.
Uche's January 7,2012 wedding arrangements are already causing ripples in the town.The invitation card has the resemblance of ATM card and many people are thrilled at the concept.
Recall,that during the couple's traditional marriage,NKU 1,as Uche's hubby is addressed by his friends,printed a card that replicated an international passport.