Fuel Subsidy Removal:Revolution Imminent In Nigeria …Balarabe Musa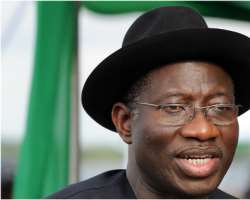 Huhuonline.com can report on good authority that the Chairman, Conference of Nigerian Political Parties (CNPP) and former governor of defunct Kaduna state, Alhaji Balarabe Musa has warned President Goodluck Jonathan to be cautious of an impending
 revolution in Nigeria and calling on the federal government to halt plans to remove fuel subsidy.
Alhaji Balarabe Musa also said that the proposed removal of subsidy in January 2012 will pull Nigerians out of their trenches for a fundamental mass action, adding that the mass revolt by Nigerians could lead to the eventual removal of the president from office or call him to order.
'What I am saying is that, the impeachment is what National Assembly can do but that is not what Nigerian people want, Nigerian people want something more fundamental and they are exercising their rights because it is in the Nigerian constitution. This should be more fundamental than the previous ones.
'Nigerian people should unite and liberate themselves through mass action not demonstration, they know what to do with Mr President whether to call him to order, and they can remove him from office. You see what has happened, for instance in Egypt. And it is possible here in Nigeria', he said.         
According to him 'although the National Assembly can exercise their rights by impeaching him over gross misconduct if he announces the withdrawal of the controversial subsidy without informing them, it could also spell doom for the democratically young country.
'Military should not take over, Nigerian people will stand up and defend their rights, from records we are not sure the military will do better than the PDP. We want Nigerian people to exercise their fundamental rights; we don't want the military coup. We don't want impeachment because they will make things difficult, we want mass action by the people', the CNPP boss asserted.