GHANAIAN ACTRESS NADIA BUARI SNATCHES EX DELTA SOAP QUEEN NORA ANUSIONWU'S HUSBAND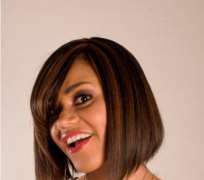 Since last year when Nadia Buari was crowned the Face of Devon Soap,the new addition to the Tony Ezenna led Orange Drugs range of products,the mullato Ghanaian actress has really made a big inroad into the Nigerian movie industry called Nollywood.But beyond acting in Nollywood films,Nadia has become one of the celebrated African Film stars and this last year,gave her the N20 million deal as Face of Devon Soap.
But information reaching us is that while Nigerians are busy reading about her alleged romance with music stars D'Banj and Fally Pupa among others,the babe who has been making noisy denials,is neck deep into wrecking homes and marriages.
We exclusively scooped that Nadia as you read this,has become a live-in lover of Delta State big boy politician and oil and gas turk,Joseph Tomowu,the man who is married to the first ever Miss Delta Soap,Nora Anusionwu.
According to tale bearers,Nora who won the Orange Drugs contest years back,lives in London with her husband,Tomowu and their three kids.
Tomowu's business in oil and gas and politics,means he moves in and out of Nigeria at will,sometimes spending up to one month either in their Asaba Delta State mansion or another house which they own in Lekki,Lagos.
Unknown to many,Tomowu was said to have met Nadia in Asaba during the recording of a film and one thing led to another resulting in their becoming lovers.But things came to a head this year when the lovebirds started seeing each other too often.
According to those in the know,Joseph Temowu is alleged to have come to Nigeria since the last two months and has refused to return to his London base and his family.Those who are in the know say he was having top fun with the top actress who is permanently lodged in his mansion in Asaba and often accompanies him to Lagos and Abuja on business.
Very close persons to the couple told us,that the illicit affair came to the open when Nora allegedly informed her husband that she was coming home for Christmas with the kids,something they normally do each year,but was allegedly told by the husband that she should stay in the U.K pending his return.
The tale bearers insist that it was the presence of Nadia,the top actress cum Orange Drugs Face of Devon Soap that has made Tomowu to stop his family from their traditional Christmas visit.
As it is now,tale bearers we hear,have been inundating,ex,Miss Delta Soap,Nora of the illicit affair and a monumental war we gather,is about to take place.
More on this gist later.
click the link below to go to...
D'BANJ AND GHANAIAN ACTRESS NADIA BUARI IN HOT ROMANCE.
Nadia Buari in sizzling romance with Congo DR artist, Fally Ipupa.
Nadia Buari Back In Love With Another Footballer. .
FALLY IPUPA/CAPITAL F.E.M.I FIGHT OVER GHANAIAN ACTRESS NADIA BUARI.