Aged Egbin Power Plant Roars Back To Life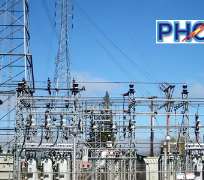 SAN FRANCISCO, December 18, (THEWILL) – Nigeria's oldest power plant, which collapsed on December 13, 2011, has been restored to its full capacity, generating 1, 080 mega watts of power, THEWILL can report.
Egbin Power Station's CEO Mike Uzoigwe in an SMS Sunday to Power Minister Bath Nnaji said, "All our units are back in the grid. We hope to have a more stable power supply during Xmas."
The nation's power generation dropped by 1,080 megawatts on Dec. 13, due to the shutdown of the Egbin Power Station by the station's management.
The ``Deminerasation Plant", which generates power with water, was shut down on Tuesday when it developed fault, with Uzoigwe assuring Nigerians on Thursday that the faulty power plant would commence operation within 48 hours.
"The plant came up at about 5.43 on Saturday morning and all the five units in the station are now working at full capacity," NAN quoted the CEO as saying adding that generation currently stands at about 1,080 megawatts.
NAN said it confirmed during a visit to the station on Sunday that the plant was working at full capacity while a monitoring team from the Federal Ministry of Finance was seen inspecting the facility.
Stable electricity has eluded many Nigerian homes and businesses for more than 15 years, forcing many to depend on both domestic and industrial power generating units for electricity at a huge cost.
A couple of businesses in order to save operational costs opted to move their operations to neighbouring Ghana, which has had stable electricity supply for years.