MAIN FEATURES OF OUR AUTHENTIC CONTAFRIKAVALUES TO KNOW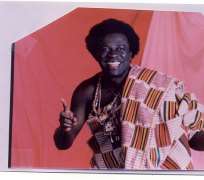 CHARACTERISTICS OF OUR CONTAFRIKAVALUES FOR ALL CONT/DIASPORA AFRIKANS,
By COPYRIGHT (2011) Prof Afrikadzata Deku, Docteur d'Etat, PhD; *Doctorat d'Etat (Ph.D.) * D.E.S.S. (M. Phil) * Diplome De L' I.I.A.P.(Post-Grad. Dipl.) * M.Sc. * BA. Double Majors * Emails: [email protected] ;
The MAIN Characteristics or Features of Continental AfrikaValues can be identified as Afrikacentric Continental Afrikapolitical Values that guide the Afrikacentric Continental AfrikaThoughts, Words and Deeds of all Conscious Continental/Diaspora Afrikans in politics.
Besides, our Afrikacentric Continental AfrikaValues also take the form of Afrikacentric Continental AfrikaEconomic, business, financial and monetary Values that serve as Continental Afrikacentric Point of Reference for all Afrikacentric Continental/Diaspora Afrikans to do Business in Positive, Fair, Win-win Continental AfrikaWay that benefits and profits all involved.
In addition, Authentic Continental AfrikaValues are also Afrikacentric Continental Afrikan social, educational, religious, moral, spiritual, philosophical, ideological, scientific and technological, historical and cultural Values that also serve as Afrikacentric Continental AfrikaYard-stick for measuring and evaluating Afrikacentric Continental AfrikaSocial Ways of life and being for all Conscious Continental/Diaspora Afrikans in the AfrikaSocial Science and Activities.
This means, Continental AfrikaValues are basically Divine in Creation, Ancestral in Dimension , Spirit-based , Nature-oriented, Religion-driven and Morally rooted and which enable all our New Conscious Continental/Diaspora Afrikans to consider Life as SACRED , ETERNAL, IMMORTAL, ONE, WHOLE , BALANCED and HARMONIOUS for all to adore, live for , cherish, share and enjoy as freedom from their today's Hell of living and dying for Things rather for Life and to consider Life itself as the Greatest Divine VALUE of all values on earth for us to be grateful for at all times and no matter the odds against us .
That is why, to our Ancient , Life is Divine.
This explains why, in Ancient and Traditional Continental AfrikaWorld, Children as Life are precious.
They are not considered a burden to run away from having but as a Blessing from our Creator AFRIKAMAWU to accept, honour and treat as egg.
This also makes Continental AfrikaValues to include People as a Precious Value to invest in, protect and promote.
This explains why Continental AfrikaValues are also characterized as People Value that makes Ancient and traditional Continental Afrikans to invest not in Things but in People as the best Life Insurance in life and as a way of ensuring the Immortality of themselves through their communities or people.
This means, as long as there is life via children and people all will live forever.
So to invest in life as children, people and one's community is to practise one of the greatest and rewarding Afrikacentric Continental AfrikaValues on earth.
As a Value System that is totally Life-created, Life-based, Life-directed and Life-controlled as opposed to other values that are Things-created, Things-based, Things-directed and controlled, Continental AfrikaValues make Continental Afrikans to become People-oriented in Thoughts, Words and Deeds as opposed to Things oriented and controlled.
They also transform Continental Afrikans into Spirit-created, Spirit-centered, Spirit-directed and Spirit-controlled People in Thoughts, Words and Deeds rather than Secular or Flesh or Material-oriented and enslaved People.
They also become Religious-oriented people in Thoughts, Words and Deeds as opposed to being people with little or no moral Values.
Again, Continental AfrikaValues also make Continental AfrikaNature-oriented People in Thoughts, Words and Deeds rather than as destroyers of the Environment or Nature.
They also make Continental Afrikans know that one of the greatest Values on earth is for them to live perpetually in tune to the Heaven of their Afrikacentric Values and become totally at Peace and in Harmony with themselves, with the Power of their Creator AFRIKAMAWU within them and with Nature/Environment and all of Creation of which they are part and parcel of.
This automatically leads them to lead a more Balanced Way of life based on Co-operation rather than competition, Sharing rather than accumulation, Communal ways of life rather than I - Me - Myself ways of life and being, Living rather than surviving, Flowing in life as opposed to struggling in life for what belongs to all by right, Living in tune as opposed to surviving out of tune in Hell on earth as well as Leading a crime-free, evil-free or sin-free life rather than crime-based and oriented and oriented life.
Hence, in this Positive Continental Afrika-Value based and oriented World in Ancient and Traditional Afrika, everybody watches over everybody, everybody keeps everybody right, correct and good.
For, the Headache of one is the headache of all and the Happiness of one is the happiness of all. In this Continental Afrika-Value-based and oriented Society where each is his brother's keeper in the true sense of the word, one cannot hide to plan and execute a crime or evil deeds against others without being detected , noticed or prevented by any of all the many People we live with as our Security System of Continental Checks and Balances.
BENEFITS of living perpetually in tune to our Continental AfrikaValues include the power, pride, and joy of living as true, correct, upright, honest, just and sharing Continental Afrikans .
This is possible because our Spirit, Nature and Life-based and oriented Continental AfrikaValues make us consider and treat all Life, Creation and Nature as One , Sacred, to be honored, revered and protected.
Because, to our Ancient, because we all part and parcel of Creation or Life, whatever we do as Humans to any Form of Life on Earth comes back to us. Hence, to protect Nature/Environment is to protect ourselves.
But to poison, contaminate or destroy the Environment/Life/Creation, is to destroy, contaminate or poison our own selves.
The HAVOC for surviving desperately out of tune to our Continental AfrikaValues include total or partial ignorance of the Power and Benefits of our Continental AfrikaValues that are life in dignity, freedom and peace.
Hence, to have our Continental AfrikaValues is to live in Peace and Harmony in Heaven on earth.
To lose them is to become slaves or photocopies of Foreign values that exist at the expense of our Continental African Values.
Today's preference of Foreign values over Continental AfrikaValues by some of us in the name of Westernization we call "Modernization" can only uproot us from the Shield and Security of our Continental AfrikaValues as confused people with little or no Values of our own to guide us in life and use as Continental Afrikans.

By COPYRIGHT (2011) Prof Afrikadzata Deku, Docteur d'Etat, PhD; *Doctorat d'Etat (Ph.D.) * D.E.S.S. (M. Phil) * Diplome De L' I.I.A.P.(Post-Grad. Dipl.) * M.Sc. * BA. Double Majors *
Emails: [email protected] ; [email protected]; [email protected]; [email protected]; ; [email protected], [email protected]
*SKYPE : AFRIKAPHARAOH or AFRIKAFIAGA or WindowsLiveID: AFRIKAPHARAOH* ;
*URLS: http://www.youtube.com/profafrikadzatadeku & http://cid-4d3310fc746b4eaf.photos.live.com/albums.aspx ; http://www.myspace.com/profafrikadzatadeku; http://afrikacentricitybooks.blogspot.com/
Disclaimer:

"The views/contents expressed in this article are the sole responsibility of

Prof Afrikadzata Deku

and do not necessarily reflect those of The Nigerian Voice. The Nigerian Voice will not be responsible or liable for any inaccurate or incorrect statements contained in this article."
Articles by Prof Afrikadzata Deku