THE WORLD'S FIRST STRESS-FREE PEOPLE ON EARTH ARE AFRIKANS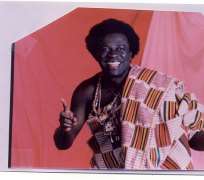 THE WORLD'S FIRST STRESS-FREE PEOPLE ARE AFRIKANS OR STRESS-FREE WAY OF LIFE IS POSSIBLE ON EARTH ONCE WE LEARN HOW, c) 2011 by Prof. Afrikadzata Deku, Docteur d'Etat; Doctorat d'Etat (PhD); DESS (M.Phil); M.Sc.; DIPLOME de l'IIAP, (Post-Grad.Dipl ;); BA Double HONS etc, Founder, AFRIKAMAWU MIRACLE MISSION, AMI INC; [email protected],
1. Your life does not need to be stressful.
2. Stress-created life, stress-based life, stress-oriented life and stress-directed and controlled life is not only unnecessary but highly unproductive and unprofitable to both the stressor and the stressed.
3. In the same way, tension-created ways of life, tension-based life, tension controlled and tension-directed ways of life and being can only result into stressful ways of life and being that negate the right of all Beings or lives on Earth to a peaceful, serene, harmonious, balanced, prosperous, happy, fulfilled, tension-free and stress-free existence and ways of Life and Being for all.
4. That is why, to Children of MAMAAFRIKA in the Holy, Peaceful, Tension-free and Stress-free Garden of AFRIKAMAWU in Sacred Continental Afrika, to constantly guarantee themselves with a Tension-free and Stress-free Life is not only a must but it is also their Birth-Right to discover, know, master, protect, defend and use daily for their benefits as Divine Manifestation of AFRIKAMAWU on Earth.
5. As far as they are concerned, stress or tension is the result or product of living out of tune to oneself and others.
6. Tension or stress is a negative or wasted energy, spirit and power that can only produce more and more poison into your system.
7. To live in tune to stress is to get stress as its Prisoner in hell on Earth.
8. To stay in tune to tension is to welcome tension as your torturer in hell on Earth.
9. Tension or stress, therefore, means your inability to control what you allow to happen to you daily.
10. You produce or give birth to tension or stress in you anytime you react negatively to whatever happens to you that you do not like, forgetting that, what matters in life is not what happens to you, but how you react to what happens to you.
11. A Positive reaction to a any event in your life-Positive or negative, means Positive response that saves you from the poison or curse of negative response with all its unpleasant negative consequences.
12. All because, a negative response to any positive or negative event in your life means, worsening the situation that can only increase tension and stress in you.
13. The presence of stress in your lives therefore means, more and more tension for more and more stress to rob you of your Peace of Mind, Joy and Harmony.
14. The more you stay tuned to tension or stress, the more you close the door to the Blessings of the Heaven of your Calmness, Peace of Mind, Harmony, Serenity, Self-Control and Self-Mastery that alone can save you from the poison of stress and tension.
15. That is why, to Children of Mother Continental Afrika, Stress-free Life means, Freedom from the poison and curse of tension and stress.
16. Stress-free Life also means the Power of Serenity that always makes you calm, cool and collected in the face of any provocation in life.
17. In tune to the Power of Awareness and Self-Control, all forms of tension or stress have no power over you.
18. Making sure you always react Positively to everything that happens to you in Life is the Secret which AFRIKAMAWU Children use to control and master every situation in their lives.
19. So, to them, Stress-free Life means, the Inner Ability to receive Positively everything that happens to them, as Positive no matter what, Positively keep and use the Positive Side of what happens to them, and Positively reject or change the negative sides of everything that happens to them in life.
20. Knowing they are the sole Authors or Creators of whatever "happens" to them, negative or Positive, Children of MAMAAFRIKA learn that the Secret of Stress-free Life is to be aware of the fact of life that nothing just "happens" to them but they make them happen consciously or unconsciously.
21. That means, it is within the means of every Being or Life to allow consciously only that which is Positive, Enriching, Supportive, Uplifting, Nourishing, Empowering, Divine, Spiritual, Perfect, Holy and Happy to happen to them.
22. This means, all lives have the Power and the Right to say No to all forms of stress and tension in their lives.
23. Accepting tension or stress as a "way" of life or "natural" with "there is nothing I can do about it" mentality, attitude or belief is to betray your ignorance of the basic Truth of Life based on the fact that you can always change, adjust, accept, reject or react Positively to whatever you consciously or unconsciously allow to happen to you.
24. To lead a Stress-free Life is therefore your Inner Ability to say No to all forms of confusion and chaos brought about by your negative reactions, thoughts, words or deeds about or against yourself or others.
Source : Extract from the world's First AFRIKAHOLYBIBLE, Chapter 39, 1-24 which you can purchase online for the Whole AfrikaMiracle Story of How Ancient/Traditional Continental Afrikans Performed the World's First Unthinkable and Unheard of MIRACLES upon Miracles when they lived in Tune to the Limitless Power of their Mind, Spirit, Ancestral and Divine Power of AFRIKAMAWU within them . Email us for more details :
By COPYRIGHT (2011) Prof Afrikadzata Deku, Docteur d'Etat, PhD; *Doctorat d'Etat (Ph.D.) * D.E.S.S. (M. Phil) * Diplome De L' I.I.A.P.(Post-Grad. Dipl.) * M.Sc. * BA. Double Majors *
Emails: [email protected] ; [email protected]; [email protected]; [email protected]; ; [email protected], [email protected]
*SKYPE : AFRIKAPHARAOH or AFRIKAFIAGA or WindowsLiveID: AFRIKAPHARAOH* ;
*URLS: http://www.youtube.com/profafrikadzatadeku ; https://skydrive.live.com/redir.aspx?cid=4d3310fc746b4eaf&page=play&resid=4D3310FC746B4EAF%21107, http://www.myspace.com/profafrikadzatadeku; http://afrikacentricitybooks.blogspot.com/
Disclaimer:

"The views/contents expressed in this article are the sole responsibility of

Prof Afrikadzata Deku

and do not necessarily reflect those of The Nigerian Voice. The Nigerian Voice will not be responsible or liable for any inaccurate or incorrect statements contained in this article."
Articles by Prof Afrikadzata Deku