NO EASY SOLUTIONS TO VIOLENCE IN THE NORTH -SAMBO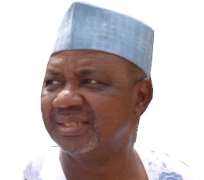 Vice President Namadi Sambo yesterday said the ethno-religious and other form of violence in the North over the years have slowed down the general development of the region.
Sambo who spoke at the opening ceremony of a 2-day peace conference organized by the Arewa Consultative Forum (ACF) was however short of mentioning the violent activities of the Islamic sect, Boko Haram, but noted that the arrays of crises in the region were so complex for simple solutions to be found to them over night.
'Ours was a nation of talk shops and not gunshots until the recent springing up of clandestine groups who spread deliberately, mischievous information, some even attack innocent citizens, maiming and killing wantonly. But for those that breach peace, which create insecurity to our good people, the old accepted methods of expressing grievances or seeking restitution for injuries through authorized channels had always sufficed,' he said.
Also, the Chief host of the event, the Kaduna State Governor, Patrick Ibrahim Yakowa charged both religious and political leaders to uproot the violence, saying it was threatening peaceful co-existence of the people in the North.
'I am still deeply troubled by the unfortunate and unnecessary political violence that erupted nationwide in April, especially in the North.' Yakowa said.
According to Sambo, 'Yet, to address the crises, there is a tendency on the part of many people to go for easy answers, understandably but totally an unprofitable endeavor. If simple solutions exist for complex problems, I am sure many stakeholders seated here will have discovered it long ago.'
'Suggesting the usual quick-fixes cannot possibly be the solution to these drawbacks. Gradually and within a reasonable period of time, through hard work, sacrifice and dedication, we shall rebuild the trust in ourselves, amongst ourselves, between ourselves and in our country.'
'It is not out of place to say that the physical and psychological wounds inflicted on the North as a result of the recurring religious, ethnic and political conflicts that ravaged it, including the socio-economic depressions in recent years, that run deep and inflicted untold hardship to many, have not only traumatized its inhabitants but have slowed its progress considerably.'
'Occasions such as this always define the wisdom of leaders that moved to establish organizations such as the Arewa Consultative Forum (ACF). In the ten years since this non-governmental body had existed, it had done a tremendous job of unifying the North and have provided the platform for its inhabitants to constructively engage one another in meaningful dialogue for the progress of the region.
' Our foremost elder statesman and distinguished chairman of the occasion, General Yakubu Gowon (Rtd) has always admonished that we must never stop talking. As he rightly puts it: 'if we stopped talking to ourselves, we are most likely to start fighting.'
' We should therefore, commend our leaders who had the vision and foresight to establish a Forum that gives every Nigerian of Northern extraction, a chance to come to a roundtable, with others from different backgrounds and from all walks of life to discuss matters of concern to all.'
'Today's gathering is crucial in more than one respect. Although organized and coordinated by the ACF, there is strong evidence that the current elders of the North are as keen and as dedicated to maintaining the bonds of brotherhood and unity among each other in the same way as our founding fathers did in the past.
'Suffice it to state that the huge number of men, women and the young who have turned up for this conference, the multitudes that are outside this hall, the millions watching this conference on television or listening through the radio, is a clear indication that the North is more than ever before determined to reverse the negative trends of the pervasive insecurity in the region.
'It is the hope of all Nigerians everywhere that this conference succeeds in its primary objective of providing a platform for a very frank, robust and honest dialogue among members of the same family. A validity test for the quality of the discussions should include whether answers should be found to this question: How come a people who only a few decades ago would proudly proclaim their unity now see themselves separately?'
'After today's discussions, we may well realize that this drift away from being your brother's keeper and the new wave of strife did not happen overnight. It is a result of the gradual collapse of the First Republic. Before then, our country had always been guided by compromises and agreements usually arrived at during meetings of elders and community leaders.'
Yakowa continued, 'It is therefore important that we as leaders and stakeholders in the North, gathered here, must unveil the forces of disunity in our midst, expose and highlight the causes of conflicts and point an irrevocable way forward for our region and the country.'
'This is because, today, the long enjoyed peaceful co-existence among people of the region is terribly threatened by all sorts of violence. We must realize that every eruption of violence in our region constitutes a very unnecessary drawback, which retards our progress while other parts of Nigeria keep moving on and developing.'
'And I believe that all of us gathered here today, are deeply and sincerely concerned about these unfortunate happenings.  That was why, we in the Northern Governors Forum, as will be attested to by our chairman, who is here, devoted a whole day to the issue of peace, unity and development in our region, in one of our recent meetings.'
'This violence had devastating effects here in Kaduna State which led to the burning and destruction of houses of political opponents, places of worship, killing and maiming and displacement of people in different locations.'
' Consequently, the state government saw the need to set up a Judicial Commission of Enquiry with far-reaching terms of reference, whose report had already been submitted and a white paper on it currently being prepared. But while this is going on, we have encouraged intensive dialogue and reconciliatory meeting with all stakeholders in our community aim at resolving local issues. At the state level, a high-powered committee on peace and reconciliation has been constituted to pursue the course of forgiveness, reconciliation and enduring peace in Kaduna State.
'A lot has been said about the manner in which our youths are being used to perpetrate these crises and violence. Many have attributed this to the economic factor which has rendered most of our youths vulnerable in the hands of overzealous politicians with insatiable ambitions.'
'I make bold to say that with the timely intervention of this conference and given the personal commitment of many of us in government today, some of the challenges we are now facing, that have often led to breakdown of law and order would soon be a thing of the past. I honestly believe that we can do it. Today, let us resolve to make the difference.'