YUSUF PICKS SOKOTO GOVERNORSHIP FORM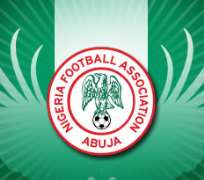 Sports minister, Alhaji Suleiman Yusuf, has joined the race for the governorship of his state, Sokoto, disclosing yesterday that he has picked the form for the election billed for early next year.
Despite picking a form for the PDP primary, the minister is yet to resign his ministerial appointment..
Yusuf, who spoke yesterday explained that some policies he put in place to turn the country's sports around would still be implemented.
On his ambition to be the governor of Sokoto State, Yusuf said it was a clarion call from his people, as he disclosed that his supporters from Sokoto picked the form on his behalf.
Yusuf, who is barely six months old as sports minister came from the Ministry of Transports. His first and only international outing as sports minister was during the All Africa Games in Maputo, where Nigeria finished third behind South Africa and Egypt.
Though Yusuf was silent on when he will resign to realise his governorship dream, a close aide of his said it was only a matter of time as the rule says he cannot keep his political appointment, while pursuing the governorship agenda.
'For now, he is still the sports minister, but he will definitely have to play by the rule if he wants to pursue his governorship dream. Don't forget Issa Bio did the same thing when as sports minister, he wanted to be governor of Kwara state,' he said.
Meanwhile, Yusuf yesterday hinted that he will seek the approval of President Goodluck Jonathan to implement the recommendations of the Gen Dominic Oneya led football reforms committee.
The Oneya body which had a ministerial mandate to proffer solutions to the lingering problems of Nigerian football submitted its report yesterday, with a recommendation for a normalization committee to be set up.
Yusuf, while receiving the report, said he would take it to President Jonathan for approval before going ahead to implement it, insisting that the report will not die even if he leaves tomorrow as sports minister.
Yusuf, who thanked the committee members for doing a thorough job, said he would ensure that the recommendations of the committee were not swept under the carpet.
'The report will be sent to the Presidency and once we get the backing of the President, we will then move to implement it. Even if I leave, it won't stop anything,' the minister said.
Chairman of the committee, Gen Oneya, a former Nigeria Football Association (NFA) chairman, expressed hopes that the National Sports Commission (NSC) will have the political will to implement the recommendations of his body. Though details of the committee's recommendations have not been made public, Daily Sunsports gathered that it recommended the setting up of a normalization body to run Nigeria's football.
World soccer governing body, FIFA is to be carried along in the process which is to commence next year.