MINISTER COMMISSIONS 128KM MADE-IN-NIGERIA GAS PIPELINE PROJECT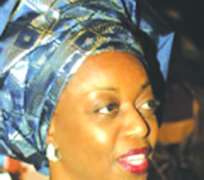 Federal Government has commissioned the Oando hi-tech 18-inch 128-kilometre natural gas transmission pipeline that traverse Akwa Ibom and Cross River States. This is a twin initiative of Nigerian Content and the Gas Revolution that has been put to use by the Minister of Petroleum Resources, Mrs. Diezani Alison-Madueke.
 The massive gas infrastructure, which has the capacity to deliver up to 100 million standard cubic feet per day (mmscf/d) of natural gas, was conceived, built and delivered by Nigerian engineers and technologists to transport an initial 22 mmscf/d of gas to United Cement Company (UNICEM) to fuel its new 2.5 million metric tonnes per annum cement plant in Mfamosing, near Calabar. 
 In March this year, President Goodluck Jonathan unveiled the Gas Revolution Agenda, designed to achieve maximum industrialization of the nation's gas resources. Before then, precisely on April 22, 2010, President Jonathan signed the Nigerian Content Development Bill into an Act to provide a legal framework for the perennial drive to increase the injection of in-country capacity and capabilities in the operations of the Petroleum industry.
 Speaking at the commissioning, Mrs. Alison-Madueke stated that the event is an eloquent testament of the commitment of the President Goodluck Jonathan's administration to provide the enabling atmosphere for the thriving of Nigeria owned businesses in the oil sector for increased employment and productivity. 'Today, what we see here in Calabar is Mr. President's 'Gas Revolution in Motion'. Since the kick-off in March, we have continued to make very steady progress towards the delivery of our cardinal objectives in this regard,'' she said.
 The Petroleum minister listed the objectives to include, repositioning Nigeria as the regional hub for gas based industrialization, through which the country will add value to its natural gas and create a broad platform for aggressive industrialization of Nigeria. Also mentioned is the drive to achieve significant boost in gas to power so as to enable a rapid growth in power generation and its attendant economic benefit.
 'With this pipeline, we are beginning to create the much needed gas grid in the South Eastern part of Nigeria connecting through existing Nigeria Gas Company infrastructure to the Obigbo Node and opens up virgin territory in Akwa Ibom and Cross Rivers States. This segment will be a key part of a wider South Eastern gas agenda comprising the trunk-line from Calabar through Ajaokuta to Kano; the by-pass spur line from Exxon's Qua Iboe Terminal through Ikot Abasi to Obigbo; and, the vital on-going link from Rumuji to Obigbo Node by Total,'' the minister explained.