KATE HENSHAW-NUTTAL MOVES ON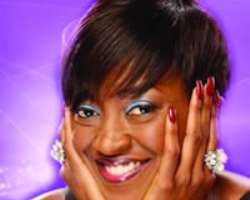 •Kate Henshaw-Nuttal
Yes, Kate Henshaw-Nuttal and her hubby of 12 years have gone their separate ways. But the actress is not allowing this to slow her down. Indeed, she's moving on.
According to a source, Kate decided to call it quits with her marriage after discovering that a Nigerian lady, who is secretary to her hubby at his place of work, is pregnant for him.
'It is something other people would have lived with, but not Kate. She is not settling for anything less, especially when she is not giving less,' a close source told Sunday Sun.
According to the report, Kate's marriage was actually shaky long before her celebrated 40th birthday. Insiders alleged there were accusations and counter-accusations of infidelity, but the straw that broke the camel's back was the husband putting his secretary in the family way.
The collapsed marriage further fuels the myth that celebrity marriages are jinxed.
However, jinxed or not Kate Henshaw is moving on and planning to give her career the full attention it deserves.