ASIBELUA UNVEILS THE LATEST IN AFRICAN FASHION… IN NY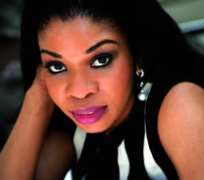 Momo founder, Fati Asibelua, unveiled stunning collection with strong, distinctive African signature that featured bold colours and ready to wear pieces at the just concluded New York Fashion Week.
She held the audience captive as she debuted her international luxury label, ASIBELUA, on the global runway at IMG Mercedes Benz NY FW.
The ASIBELUA collection harnesses a unique vocabulary of colourful prints and tie-dyes hand-crafted on luxury silks that have become the designer's emblem of African exuberance.
Redesigning African fashion on the global stage, ASIBELUA opened the runway show Arise 'Made in Africa', a collective show featuring seven of the world's most celebrated designers.