Liz Benson returns to Nollywood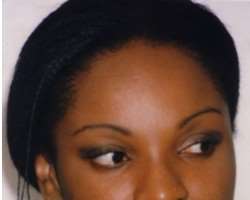 Few months after her clergy man took her to the altar, remarried Nollywood legend, Elizabeth Benson, may have signalled her strong desire to return to her first love, acting.
HVP reliably gathered that Liz is warming up to return to Nollywood as soon as possible.
An insider source confirmed to HVP that the screen idol has already started making contacts in order to return to the industry, which she reportedly abandoned some years back.
Liz Benson got married again in an intimate court ceremony in Abuja a few months ago. In July, she and her man, Bishop Great Emeya, celebrated their love by walking down the aisle at the Rainbow Christian Assembly in Warri, Delta State. The couple are both deeply involved in Christian ministry.
Liz is an evangelist while Bishop Great is a pastor of one of the largest ministries in Warri. They also have overcome tragic circumstances as Liz is a widow while Bishop Great is a widower. Their wedding marked a turning point in the lives of the couple.
Reports had it that the 49 year-old man allegedly met Liz in the course of doing God's work. Their relationship however moved from friendship to the altar, now husband and wife.
A recipient of the movie awards, THEMA, and the Reel Awards at different times, Liz Benson is one of the pioneer actresses in Nigeria who brought glamour and respect to the acting profession.
She has also been honoured outside Nigeria at several times. Liz was a past recipient of the Afro-Hollywood Awards in the United States of America. Her great performances in the past have been regularly acknowledged and rewarded by both industry practitioners and watchers .
The deluge of awards and accolades with which she has been showered and continues to receive is vivid testimony to the high esteem in which she is held by all.
As she returns to Nollywood, expectations are high as questions are being asked, regarding what role she will be assigned to, given the fact that many of her contemporaries are presently not in the picture, with the emergence of vibrant looking, yet pretty young faces. Good luck our Lizzy!
Story by http://nollywoodgists.com