Brandy, 2Face, Wutah, others to perform at ECOWAS Peace Pageant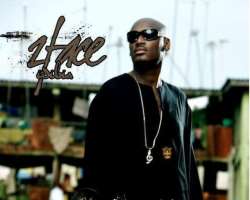 American music superstar, Brandy will join Nigerian sensation, 2Face Idibia and Ghana's tag team, Wutah to thrill the audience at this year's ECOWAS Peace Pageant holding at the Civic Centre, Port Harcourt, Rivers State on Saturday, November 14,, 2009.
The pageant is one of the key steps of ECOWAS Commission led by Dr. Mohamed IBN Chambas to build peace among the people, most especially, in the face of challenges and hardship confronting the West Africa sub-region. However, the Rivers State government and Governor Rotimi Amaechi have accepted to join in the campaign to communicate peace in the State, including Niger Delta region.
Brandy Rayana Norwood, one of the artistes billed for the event, was born into a musical family in McComb, Mississippion February 11, 1979and raised in Carson, California. In 1993, the "I Wanna Be Down" singer signed a recording contract with Atlantic, releasing her self-titled debut album a year after. Following a major success with Grammy Award-winning "The Boy Is Mine," a duet with singer Monica and her second album "Never Say Never" in 1998, a series of successful records established her as one of the most successful urban R&B female vocalists to emerge during the mid-to late 1990s. Her latest studio album, "Human" (2008), was her first effort to be released on the Epic label after a label change in 2005.
The RIAAranks Brandy as one of the best-selling female artistes in American music history, having sold over 8.5 million copies of her five studio albums in the United States and over 25 million albums worldwide, to date. Additionally, she has won over 100 awards as a recording artiste.
Brandy will be showcasing her newly released album entitled "Human" live and direct in Nigeria. She says the event will be like home-coming for her as she is set to blow the garden city up with her style of music.
In her words: "I am happy coming to Nigeria and especially Port-Harcourt for the very first time, it is a home coming for me and I intend maximising the opportunity fully. I aint gonna promise anything but I know you guys are in for a swell time come Saturday, November 14. I hope my fans and all lovers of music will not miss the show."
Leading the African artistes to the event is the "African Queen" crooner Innocent Ujah Idibia popularly called 2Face, the multiple award-winning hip-hop/R&B artiste will be joined by the duo of Wutah from Ghana, Daniel Morris Nyarko and Frank Osei Afriyie, two biggest reggae artistes in Ghana and winners of Ghana Music Awards' Record of the Year and Song of the Year in 2008. They will be performing alongside some other artistes to thrill the audience at the event.
2Face has assured his fans that his performance at the ECOWAS peace pageant will be unique and unforgettable, as he is set to rock the show with his music laced with African flavour.
The event director Mr. Chris Donkor said: "We know the importance of communicating peace as the thrust for the ECOWAS peace pageant, hence, that reflected in our choice of artistes meant to thrill the audience. The combination of Brandy, Tuface, Wutah and others will be a wonderful blend for the night. As we welcome the world to Garden City, we are craving that everybody should be an ambassador of peace. This year's event is going to be bigger and better in terms of quality and participation given the state of preparation. Activities and other arrangements are in top gear to ensure that the show reaches the peak of production in terms of content, message, package and mileage for the sponsors." Donkor submits.
The Honourable Commissioner for Culture and Tourism for Rivers State, Hon Marcus Nle-Ejii was highly elated to have the state being part of the campaign for peace and unity among member nations in West Africa. He had this to say " we are highly delighted that Rivers State has since last year taken the initiative to join the ECOWAS Commission peace campaign using the ECOWAS Peace Pageant. We are prepared to host the world, Africa leaders, business community across Africa, diplomatic corps and other stakeholders in the industry come Saturday November 14, 2009. More importantly, Rivers State is happy to host America R n B music sensation, Brand, we assure her of the very best of reception as we promise to make her have a feel Africa, Nigeria, Niger-Delta and Rivers State in particular, she will eat from our local delicacies and get acquainted with our rich culture and hospitality. We promise all the visitors and guests the very best of time"
Last year's edition of the pageant, which took place on December 20, 2008 in Port-Harcourt, was supported by the Rivers State Government. The event had in attendance Joe Thomas, American R&B sensation, Slim Buster & Dancers (Ghana), J'Town, Lady Iby, Muma G, Duncan Mighty (Nigeria) and other artistes while it equally had the crème-de-la-crème of the society including Dr. Chambas, Governor Rotimi Amaechi, Governor and other government officials.
This year's event is planned to have all the stakeholders in attendance including African leaders and other top notch who are desirous of supporting the peace initiative of the ECOWAS Commission. Presented by 702 Productions, Ghana, endorsed by ECOWAS Commission and sponsored by Rivers State Ministry of Culture and Tourism, other partners on the project are DOT House, ZMC, Dalex Finance, Gap Multi-media and RQB.

________________________________________________________________________________
Signed
Alayande Stephen T.
Media Executive

Please, for enquiries, do not hesitate to call 08056112687 or 08066627610
Development / Ghana / Africa /Modernghana.com