Censors Board readjusts preview fees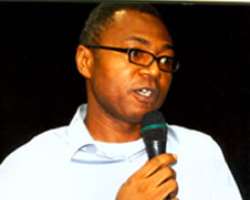 In its bid to further create an enabling environment, enhance growth and facilitate service delivery to its stakeholders, the National Film and Video Censors Board (NFVCB) will with effect from today, Friday, October 2, 2009, review upwards, the fees charged for the preview of films and movies in the country.
The review, according to the release made available to us, from the Abuja national office of the apex film regulatory agency in the country, is in line with the efforts of the board to premium service to its stakeholders.
"With the acquisition and installation of modern cinema styled preview theatres at our Lagos office which is capable of handling 35mm celluloid video as well as a digital lounge for clients, the current fees charged for preview of films and movies, trailers musical video and others is no more realistic. The sustainability of this heavy resource base is a pre-requisite in the effort to offer global best practices in the Nigerian
movie industry."
This new equipment will enhance and facilitate online preview of films and movies within the minimum time possible. It will also afford owners of the movies the opportunity to follow and track the progress of the preview in a seamless manner without being present physically.
The waiting time for approval is therefore reduced.
The board further avowed that its committed to the uplifting of the movie industry and therefore appealed to all concerned for co-operation and understanding. It would be recalled that the last time the board has affected a review of fees for its operations was in 2002.