BRITISH GAS CUTS 850 JOBS IN UK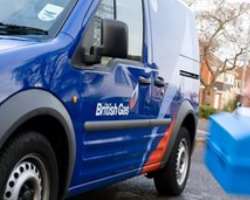 British Gas says it will not cut customer facing roles
British Gas has announced it is to cut 850 roles in an effort to reduce its overheads.
"If we are going to remain competitive and offer the best prices for our customers, we need to reduce our costs," said spokesperson Sian Callaghan.
The firm said the cuts would be in management and support roles, rather than customer service.
The company was unable to say what parts of the country would be affected.
British Gas said it would now consult with staff and their representatives over the cuts.
The supplier put up domestic gas bills by an average of 18% and electricity bills by an average of 16% in August.
British Gas, Scottish Power, E.on, SSE, Npower and EDF have pledged not to raise prices again this winter.