The INEVITABILITY OF UNITED STATES OF AFRIKA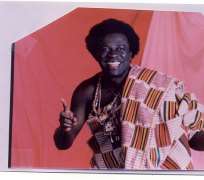 CONTINENTAL AFRIKA SHALL SOON UNITE NOW, WHETHER
THEY & WE LIKE IT OR NOT
(c) 2011By PROF. AFRIKADZATA DEKU, [email protected]
*My blessed Golden Continental Afrika
*Your Divine Continental AfrikaParadise
*Our only begotten Holy and Virgin Mother Continental Afrika shall UNITE
*The Continental AfrikaNation is One and not Fifty- five colonial prison states.
*The Continental AfrikaHome for all the present one billion Continental/Diaspora Afrikans is
the world's first Holy and Sacred Land of Continental Afrika
*Continental Afrika is the only Continental AfrikaRoot and Dignity for
all Continental/Diaspora Afrikans to Recover and Enjoy for Life in Dignity As reborn Continental Afrikans
*Continental AfrikaWorld is One and Indivisible for all to be proud of
*There can only be One Continental AfrikaMother for us all to honor for life
*There can only be One Continental AfrikaBody and Personality for us to revere
*There can only be One Continental AfrikaHead and Leadership to guide us to Victory
*There can only be One Continental AfrikaSpirit for all our present
one billion Continental /Diaspora Afrikans to live DAILY in tune to for
The Inner Total Riches, Happiness and Fulfillment we deserve by Divine Right
*There can only be one Continental AfrikaBosom
*One Continental AfrikaDestiny
*One Continental AfrikaWill
*One Continental AfrikaPeople
*One Continental AfrikaSalvation for All today's One billion Continental/Diaspora Afrikans/Islanders is our RIGHT To Claim and Die to Live for in Dignity and Prosperity and Happiness for All
*Sons and Daughters of Mother Continental Afrika can only be
Reborn and Awakened Continental Afrikans, no matter what LIES they
Program us into believing and accepting and which make us
Prefer others to ourselves as Continental Afrikans
*From South to North and East to West
The holy and noble Continental AfrikaBlood in us can only be Continental Afrikan and Never
Arab, French, British, or American or Foreign.
*It is only in the kingdom of Professional liars that today's Foreignized Continental/Diaspora African with c is manufactured into photocopies of
the White Man, the Arab or the Jew which we are not
*And yet A log in water for Five centuries does not become Fish in water or a dog on land
*A Continental AfrikaPast of Bitter slavery, colonial and neocolonial Continental Afrika Memories has been for too long our Akple without okro soup
*Our present everywhere is Hell
*A bright Continental AfrikaFuture of common Struggle and
Victory unites us all in love and dignity
*Soon
all the Artificial man-made Walls in our Continental AfrikaWorld shall cease
splitting our One Continental AfrikaBody into pieces for
world greedy Throats of neo¬colonialism to feast on
*Soon
the Wind shall give up its mission of floating scattered uprooted and
de¬-Afrikanized Continental/Diaspora Afrikans to the land of nowhere
*Soon Mother Continental Afrika shall recover all her diverted Waters back to their holy Continental AfrikaSource for life
*Soon An AfrikaCentric Continental AfrikaGovernment shall once
again be the warm Continental AfrikaParadise, Bosom and
Pride of all Continental Afrikans in the world
*The British have their own British nation to fly from
*The French have a common French root to be proud of
*The Jews have a Jewish home they call their own to defend and protect for life
*Anglo-Saxon/White USA/American/Western Powers have their Nations and freedom to protect and perpetuate for their benefit
*The Japanese have their own united Japanese base that earns them respect
*The Chinese have their own Chinese speaking Republic and People and Culture to protect against any Foreign Conquest/Domination/ Control/Exploitation
*Only Today's Continental/Diaspora Afrikans have been turned into Birds without a nest of their own
*Only Afrikans are split like pork meat for greedy Jaws of neo-colonialism to feast on
*Only Sons and Daughters of Mother Continental Afrika are left scattered about like fatherless dry Leaves for others to walk over
*Storm or no storm,
a Continental AfrikaHome for all children of Mother Continental Afrika is a Must
*In rain or sunshine our
Continental AfrikaGovernment for all Afrikans Energy shall Fight on until the
GARVEY- NKRUMAH-PADMORE-DUBOIS-SEKOU TOURE Continental AfrikaGovernment Miracle Dream Project of All Ages for which they were killed is
born in our holy arms for the Enjoyment of all
*My Holy Continental Afrika
*Your Sacred t Mother Continental Afrika
*Our blessed Continental AfrikaHome and Ancestral Motherland shall
Soon
UNITE
into
the world's first Continental AfrikaPyramid Super Power of
Love,
Justice,
Prosperity , Sharing
and
Dignity
for all and
once again as
the Bright Star of
Humanity
and
the Mother Healer of our sick and dying world .
By COPYRIGHT (2011) Prof Afrikadzata Deku, Docteur d'Etat, PhD;
*Doctorat d'Etat (Ph.D.) * D.E.S.S. (M. Phil) * Diplome De L' I.I.A.P.(Post-Grad. Dipl.) * M.Sc. * BA. Double Majors *
Emails: [email protected] ; [email protected]; [email protected]; [email protected]; ; [email protected], [email protected]
*SKYPE : AFRIKAPHARAOH or AFRIKAFIAGA or WindowsLiveID: AFRIKAPHARAOH* ;
*URLS: http://www.youtube.com/profafrikadzatadeku & http://cid-4d3310fc746b4eaf.photos.live.com/albums.aspx ; http://www.myspace.com/profafrikadzatadeku; http://afrikacentricitybooks.blogspot.com/
Disclaimer:

"The views/contents expressed in this article are the sole responsibility of

Prof Afrikadzata Deku

and do not necessarily reflect those of The Nigerian Voice. The Nigerian Voice will not be responsible or liable for any inaccurate or incorrect statements contained in this article."
Articles by Prof Afrikadzata Deku