The Power of our Continental AFRIKAMANIFESTO Is Calling Us to ACTION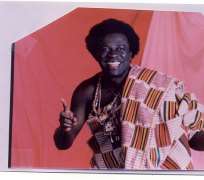 THE CONTINENTAL AFRIKAMANIFESTO IS CALLING FROM THE SACRED DIVINE, ANCESTRAL AND SPIRIT ALTAR OF OUR
AFRIKAMAWU MIRACLE VISION & MISSION FOR THE SALVATION OF ALL CONTINENTAL/DIASPORA AFRIKANS
(C)2011 By PROF. AFRIKADZATA DEKU, [email protected]
*IN THOUGHTS,
WORDS
AND
DEEDS,
CONTINENTAL AFRIKANS WE ARE AND
CONTINENTAL AFRIKANS WE MUST DIE FOR TO
LIVE FOREVER IN FREEDOM AND DIGNITY
*CONTINENTAL AFRIKA IS OUR ONE AND ONLY INDIVISIBLE HOME TO REDISCOVER AND ENJOY
*ONE CONTINENTAL AFRIKAROOT IS OUR BASE OF ACTION TO RECLAIM
*ONE CONTINENTAL AFRIKACULTURE IS OURS BY RIGHT TO USE IN DIGNITY
*ONE CONTINENTAL AFRIKAIDENTITY IS THE FOUNDATION OF OUR THOUGHTS TO REDEEM
*ONE CONTINENTAL AFRIKACONSCIOUSNESS WE RAISE TO BREAK DOWN OUR MENTAL CHAINS OF IDENTITY CRISIS OF SELF-IGNORANCE, FRAGMENTATION, DEPENDENCY, POWERLESSNESS, SUFFERING, DEATH AND MAN-MADE LACK IN THE MIDST OF SO MUCH ABUNDANCE
*ONE CONTINENTAL AFRIKAPERSONALITY WE BUILD WITH OUR BLOCKS OF FAITH
*ONE CONTINENTAL AFRIKAPERSPECTIVE WE DEVELOP TO SEE THROUGH THE MAN-MADE WALLS THAT KEEP ALL CONTINENTAL/DIASPORA AFRIKANS APART FROM EACH OTHER IN DIVISIONS
*ONE CONTINENTAL AFRIKAVISION OF HOPE, UNITY, POWER AND SALVATION FOR
ALL IS OUR AFRIKACENTRIC MISSION THAT BECKONS US ALL TO ACTION AND VICTORY
*TO BURY OUR DIFFERENCES AND WORK TOGETHER AS CONTINENTAL AFRIKANS FOR THE
GOOD OF US ALL AS MEMBERS OF ONE CONTINENTAL AFRIKAFAMILY IS THE TRUMPET CALL FOR
A UNITED CONTINENTAL AFRIKAFRONT NOW
*OUR JOINT FIGHT TO BREAK OUR MENTAL CHAINS WITH OUR CONTINENTAL AFRIKAHAMMER OF CONTINENTAL AFRIKAAWARENESS AND UNITY IS THE RECOVERY OF OUR LOST CONTINENTAL AFRIKAPARADISE OF HONESTY,
SINCERITY, LOVE, SHARING, SERVICE, SUPPORT AND
RESPECT FOR ONE ANOTHER IN JUSTICE AND EQUALITY
*NO MORE MENTAL CHAINS TO ENSLAVE OUR CONTINENTALPOWER WITHIN US
*NO MORE SLAVE /COLONIAL/NEOCOLONIAL MENTALITIES TO IMPRISON OUR CONTINENTAL AFRIKAMIND POWER AND MENTALITY
*NO MORE SLAVE/COLONIAL IDENTITIES TO ROB US OF OUR CONTINENTAL AFRIKAIDENTITY, NATIONALITY AND CITIZENSHIP
*NO MORE ALIEN PERSPECTIVES TO DEPRIVE US OF OUR CONTINENTAL AFRIKAPERSPECTIVE
*NO MORE FOREIGN SOLUTIONS TO PREVENT US FROM HAVING OUR OWN CONTINENTAL AFRIKA-BASED AND ORIENTED SOLUTION THAT WORKS FOR ALL AND NOT FOR THE FEW
*NO MORE FOREIGN VALUES TO ROB US OF OUR CONTINENTAL AFRIKAVALUES
*NO MORE ALIEN VISIONS TO KEEP US FIGHTING AMONG OURSELVES INSTEAD OF SUPPORTING ONE ANOTHER
*NO MORE POISONED GIFTS TO LURE US INTO THE JAWS OF FOREIGN DOMINATION AND EXPLOITATION
*NO MORE LIES TO PREVENT US FROM SEEING AND PRACTISING OUR AFRIKACENTRIC COTINENTAL AFRIKATRUTH WHICH WILL SET US FREE ONCE AND FOR ALL FROM THEIR FATAL INVISIBLE HOLD OVER US
*IN THE PLAIN AND SAVANNA OF LIFE, A TREE IS ALWAYS A TREE NO MATTER WHAT
*IN THE MOUNTAIN AND FOREST OF THE WORLD, A LION IS A LION IN RAIN OR SUNSHINE
*IN THE OCEAN AND RIVER OF THE UNIVERSE, FISH IS ALWAYS FISH AT ALL COST
*IN DAY AND NIGHT OF OUR LIVES, ALL TODAY'S AFRIKANS ARE CONTINENTAL AFRIKAN
*RAIN MAY DRENCH OUR AFRIKALEOPARD SKIN BUT RAIN CANNOT WASH AWAY OUR AFRIKASPOTS
*TO BE A CONTINENTAL AFRIKAN IS TO BE GOLD THAT IS ALWAYS GOLD ALL THE TIME
*TO THINK CONTINENTAL AFRIKAN IS TO LIVE AND BE AFRIKACENTRIC IN GLORY
*TO DRESS CONTINENTAL AFRIKAN IS TO BECOME THE SUN IN DARK WORLD
*TO EAT CONTINENTAL AFRIKAN IS TO BE FREE FROM ALL MAN-MADE CONTAMINATION
*TO DRINK CONTINENTAL AFRIKAN IS TO DINE WITH SUNSHINE IN WINTER
*TO HAVE CONTINENTAL AFRIKAN HAIR IS TO GLORIFY OUR AFRIKANESS ON THE MOUNTAIN OF ETERNAL PRIDE
*TO TREAT OUR GOLDEN CONTINENTAL AFRIKASKIN AS THE SUN OF LIFE IS TO KNOW
HOW TO RECOGNIZE GOLD WHEN WE SEE ONE
*TO DEVELOP AND SPEAK OUR OWN CONTINENTAL AFRIKALANGUAGE IS TO RELEASE
OUR AFRIKACENTRIC CONTINENTAL AFRIKATONGUE AND MIND FROM FOREIGN LINGUISTIC BONDAGE
*TO HONOR AND GLORIFY OURSELVES AND OUR HOLY CONTINENTAL AFRIKA SAINTS IS WITH THE POWER AND PRIDE OF OUR SACRED CONTINENTAL AFRIKANAMES IS TO ENDOW OURSELVES WITH THE POWER OF CONTINENTAL AFRIKAONENESS AND TOGETHERNESS IN DIVERSITY
*AS AFRIKACENTRIC CONTINENTAL AFRIKANS, WE CAN ONLY BEAR AFRIKAFRUITS
*IN UNITY IN DIVERSITY WE BECOME ONE CONTINENTAL AFRIKATREE WITH MANY BRANCHES FOR THE BENEFITS OF OUR CONTINENTAL AFRIKAFOREST OF LOVE
*WE ARE ALL ONE CONTINENTAL AFRIKABODY WITH MANY PARTS
*WITHIN OUR CONTINENTAL AFRIKAWHOLENESS ALL PARTS LIVE IN SECURITY AND PEACE
*NO ONE PART IS GREATER OR LESSER THAN ANY OTHER PARTS
*NO ONE PART CAN BE GREATER OR STRONGER THAN THE WHOLE
*TO BE AFRIKACENTRIC CONTINENTAL AFRIKAN IS TO BECOME WHOLE IN MIND, BODY AND SPIRIT
IN OUR CONTINENTAL AFRIKANESS, ONE IS ALL AND ALL IS ONE
*THE HEADACHE OF ONE IS THE HEADACHE OF ALL
*THE HAPPINESS OF ONE IS THE HAPPINESS OF ALL
*TOGETHER IN OUR AFRIKACENTRICITY, ALL LIVES ARE ONE AND SACRED
*THE ENSLAVEMENT OF OUR CONTINENTAL AFRIKAN MIND IS OVER
*THE ATOMISATION OR FRAGMENTATION OF OUR
CONTINENTAL AFRIKAPERSONALITY IS OVER
*NO MORE GENOCIDE OF CONTINENTAL AFRIKANS ON THE ALTER OF INTEGRATION
*NO MORE SUICIDE OF CONTINENTAL AFRIKANS IN THE FIRE OF ASSIMILATION
*NO MORE DEGRADATION OF CONTINENTAL AFRIKANS ON THE FLOOR OF PITY AND CHARITY
*NOW IS OUR CONTINENTAL AFRIKAMIRACLE AGE FOR
CONTINENTAL AFRIKAREBIRTH TO GROW BACK HER WINGS
*NOW IS THE AFRIKATIME FOR OUR CONTINENTAL AFRIKACAUSE TO MULTIPLY
*NOW IS THE GOLDEN AFRIKAMIRACLE AGE FOR THE CONTINENTAL AFRIKATRUTH TO SET US FREE
*NOW IS THE AFRIKAGLORYAGE FOR THE LONG AWAITED CONTINENTAL AFRIKAREBIRTH
*NOW IS OUR LONG-AWAITED AND LONG OVERDUE CONTINENTAL AFRIKAWAKE-UP CALL TO
ACTION AND FOR THE URGENT RECOVERY OF OUR CONTINENTAL AFRIKAPOWER WHICH WILL SET
US ALL FREE FROM OUR PRESENT PRISONS OF SELF-IGNORANCE, DIVISION, DEPENDENCY, POWERLESSNESS, LACK, LIMITATIONS AND SUFFERING
*IN THE NAME OF OUR CREATOR AFRIKAMAWU THROUGH OUR CONTINENTAL AFRIKASAINTS AND IN HARMONY WITH OUR HOLY AFRIKASPIRIT WITHIN US AND IN ALL CREATION,
*WE PLEDGE OURSELVES AS
CONSCIOUS AND MENTALLY LIBERATED CONTINENTAL AFRIKANS TO
WORK TOGETHER IN LOVE,
PEACE AND HARMONY FOR
THE URGENT CREATION, GOVERNANCE, PROTECTION, DEFENCE AND
PROMOTION OF
OUR AFRIKACENTRIC CONTINENTAL AFRIKAIDENTITY, NATION-STATE, GOVERNMENT, LEADERSHIP AND DEMOCRACY NOT
IN SLAVE/COLONIAL LANGUAGES BUT
IN OUR OWN CREATED CONTINENTAL AFRIKALANAGUAGE/LINGUA FRANCA TO
BRING US TOGETHER,
UNIFY,
EMPOWER,
LIBERATE AND
ENRICH US IN LOVE, JUSTICE, SECURITY, PEACE, HAPPINESS AND
DIGNITY FOR US ALL AS
PROUD AFRIKACENTRIC CONTINENTAL AFRIKANS IN
THOUGHTS,
WORDS
AND
DEEDS IN
THE INNER HEAVEN OF
OUR CREATOR AFRIKAMAWU THROUGH OUR
HOLY CONTINENTAL AFRIKASAINTS AND IN
HARMONY WITH
OUR SACRED AFRIKASPIRIT WITHIN US AND
IN
ALL
CREATION
OF
OF
WHICH
WE
ARE
PART AND PARCEL OF
By COPYRIGHT (2011) Prof Afrikadzata Deku, Docteur d'Etat, PhD;
*Doctorat d'Etat (Ph.D.) * D.E.S.S. (M. Phil) * Diplome De L' I.I.A.P.(Post-Grad. Dipl.) * M.Sc. * BA. Double Majors *
Emails: [email protected] ; [email protected]; [email protected]; [email protected]; ; [email protected], [email protected]
*SKYPE : AFRIKAPHARAOH or AFRIKAFIAGA or WindowsLiveID: AFRIKAPHARAOH* ;
*URLS: http://www.youtube.com/profafrikadzatadeku & http://cid-4d3310fc746b4eaf.photos.live.com/albums.aspx ; http://www.myspace.com/profafrikadzatadeku; http://afrikacentricitybooks.blogspot.com/
Disclaimer:

"The views/contents expressed in this article are the sole responsibility of

Prof Afrikadzata Deku

and do not necessarily reflect those of The Nigerian Voice. The Nigerian Voice will not be responsible or liable for any inaccurate or incorrect statements contained in this article."
Articles by Prof Afrikadzata Deku