YOU ARE THE LIMIT YOU SET FOR YOURSELF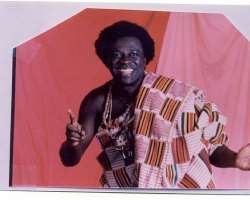 YOU ARE THE LIMIT YOU SET FOR YOURSELF
By Copyright ©2011 Prof Afrikadzata Deku, Docteur d'Etat, PhD, [email protected]
If you say you won't Fly you can't fly, But for Heaven's sake don't blame Anybody for it
If you think you can't be Happy you won't be happy, But don't put the Fault on any Situation or Thing
To know that you don't know how to Fly is to know what you must know to know you can Fly
He who is willing to be Happy will be Willing to grow the kind of Wings he deserves to Fly with
In the world of Positive Thinking and Positive Action, What matters is what you Plant and not what you Reap
Faith in the Garment of repeated Strategy of Action is Power we need to Level all Mountains
In the world of constant Victories and perpetual Changes, The eternal Winners of Life are they who
have achieved the Conquest and Mastery of Themselves
We are like a Ship whose Parts taken individually Cannot Fly but sink in the Ocean of Selfishness
But when all the Parts of a Ship are put together, The sleeping Eagle in us becomes the Master of the Air
I can-do-it Mentality is the Mother of the Faith we need to Conquer rather than be conquered
I will-do-it Philosophy is the Wings we need to Fly over the Clouds of our Lives
I shall-do-it Ideology is the Only Power that can Transform our Limited Power into a limitless World Power
I did-it Approach is the Power that makes us Recover the lost or sleeping Divinity in us
"I can't" is a Box that imprisons your Power to Fly, Break it open to the Limitless World of I can
"I won't" is a Mountain that drains you of your Power to do what you want
Liberate yourself from its claws to the World of Infinite Supply of Sunshine of Doers and Changers
"No" is nothing but Water to quench the Burning Eternal Flame of Victories and Happiness in You
"I wish," "I might" "Maybe" are Messengers of doubts, fears, weakness You created to Block you from Flying
Don't Dine with them at the Table of your Mental Living Room
Yes and No Mentality is the Mentality of a Floating Cotton Wool that takes you Nowhere
To be Yes is to be No ,
You either Fly or you don't
One sets you free,
The other imprisons You
Whatever Limit you set for Yourself so you Plant and Harvest What You Deserve In Life
The Power To live in a limited World is Yours and Yours Only
The Wisdom to live in a Limitless World too is Yours by Right
But
The
Choice
And
the
Key
To
Any
Of them Too is also Yours and Yours Only
By COPYRIGHT (2011) Prof Afrikadzata Deku, Docteur d'Etat, PhD; *Doctorat d'Etat (Ph.D.) * D.E.S.S. (M. Phil) * Diplome De L' I.I.A.P.(Post-Grad. Dipl.) * M.Sc. * BA. Double Majors *
Emails: [email protected] ; [email protected]; [email protected]; [email protected]; ; [email protected], [email protected]
*SKYPE : AFRIKAPHARAOH or AFRIKAFIAGA or WindowsLiveID: AFRIKAPHARAOH* ;
*URLS: http://www.youtube.com/profafrikadzatadeku & http://cid-4d3310fc746b4eaf.photos.live.com/albums.aspx ; http://www.myspace.com/profafrikadzatadeku; http://afrikacentricitybooks.blogspot.com/
Disclaimer:

"The views/contents expressed in this article are the sole responsibility of the author(s) and do not necessarily reflect those of The Nigerian Voice. The Nigerian Voice will not be responsible or liable for any inaccurate or incorrect statements contained in this article."
Articles by Prof Afrikadzata Deku