Twelve Finalists Emerge In UBA Foundation Essay Competition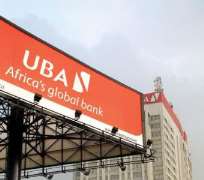 Lagos, November 11, (THEWILL) - Twelve finalists have emerged in the UBA Foundation Essay Competition for secondary school students in Nigeria. The 12 students were selected by a panel of assessors from over 1000 entries received on the topic 'Me and My Career'. This marks the closure of general entries for the first phase of the initiative designed for Nigerian students. The second phase of phase of this initiative will kick off in other centers across Africa in due course.
According to the panel of judges made up of 3 Nigerian Professors, participation was indeed nationwide as entries were received from different parts of Nigeria from the students whose ages range from fourteen to eighteen years.
"Participation was very impressive with many of them demonstrating high degree of content and unit pluralism. Many of the students chose Law, Medicine, Teaching, Farming, Banking, Script writing, Computer Programming, Accountancy, Journalism/Mass Communication, Engineering, Fashion Designing as their career choices," said Ijeoma Aso, MD/CEO UBA Foundation.
She also explained that the twelve students were selected based on carefully selected criteria, which included content, organization, mechanical accuracy, expression and relevance to the theme. To determine the three top winners the twelve finalists will write a new essay on a new topic under the examination of the panel of judges. Three finalists will emerge at the end of the exercise and they will win scholarship prizes that will be utilized for tuition in Nigerian Universities of their choices and in addition, they will automatically become UBA Scholars.
The UBA Foundation National Essay Competition in Nigeria is designed to assist parents and guardians leapfrog notable challenges they face presently. Besides, the essay competition serves as a relentless drive on global advocacy to improve Nigeria's educational standard.
The essay competition comes on the heels of the 'Read Africa' initiative conceived to promote creative thinking and the development of intellect among Nigerian students.