STAR ACTOR CHINEDU IKEDIEZE A.K.A AKI OPENS UP ON HOW HE MET AND FELL IN LOVE WITH HIS WIFE TO BE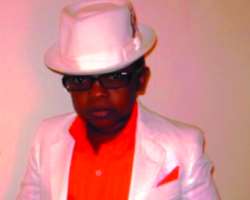 Star actor,Chinedu Ikedieze,better known as Aki,has finally found love.And the incredibly talented thespian has also opened up on how he met and fell in love with the woman he would live the rest of his life with.
The Umuahia-Abia born entertainer reluctantly told us how they met and agreed to marry each other.
We have been dating for three unbroken years.I met her in Lagos and we instantly fell in love.She is the love of my life.And nothing but death can separate us, Chinedu confessed.
Asked what his wife said she loves most about him,Aki had this to say," She said I am mature,classical,understanding,wise and lovely"
We also asked Aki how many children he would want to have with his woman.And we were informed they would abide by'today's dream size.
Not more than three children irrespective of their gender.
We were also told he loves his wife-to-be'because of her enormous personality guided by God."
Relatedly,the multiple award-winning actor,who bagged the MFR National honour a year ago is so,so excited about getting hooked that he says it feels good because it welcomes you to men's world,
Chinedu Ikedieze's wife,Nneoma,we scooped is in her 20s.A good looking lady,she's said to be easy going and God fearing.
Painstakingly searching for the woman to spend the rest of his life,Aki has been on this for years.The prolific actor's engagement years back to a banker(Nkechi) from Delta State packed up without any credible explanation from the supposed lovers.It didn't take time before the millionaire actor started dating another lady.A relationship that also collapsed unceremoniously.Now,Chinedu Ikedieze has finally found love in the bosom of Nneoma.
They are even plotting a classy traditional and white wedding on November 26,and December 10,2011.
click the link below to go to...
STAR ACTOR CHINEDU IKEDIEZE SET TO WED. FIXES NOV.26 FOR TRADITION WEDDING.