THE MANY TROUBLES OF COMRADE GOVERNOR ADAMS OSHIOMHOLE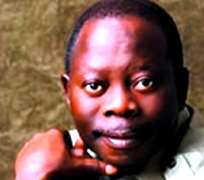 That there are so many internal crises rocking the Action Congress of Nigeria,ACN in Edo State is already an open secret.
And this is making Comrade Adams Oshiomole to lose some sleep.
The lastest on the gist burner is that the national vice chairman of the party,ACN(South-South) Pastor Osagie Ize-Iyamu who with the former governor Lucky Igbinedion bankrolled Oshiomole's governorship campaign in 2007 is rumoured to be demanding for outright compensation.
Ize-Iyamu reportedly met Comrade Oshiomole and told him to choose between himself and his deputy governor,Dr. Pius Odubu; in essence,Ize-Iyamu demanded to be made deputy governor if Oshiomole is serious to have a second term.
The demand,tale-bearers say,rattled the Comrade Governor to his wits.
The election is coming up on July 14,2012.To signpost his seriousness,during a meeting of ACN stalwarts and executive,Comrade Oshiomole was endorsed for a second term while Ize-Iyamu prevented same for Odubu.
We heard that a meeting of the Edo South Senatorial District of ACN, which is the largest senatorial district in the state,was called for September 22,2011 to endorse Odubu,but unfortunately Odubu could not summon the courage to attend the meeting,talk more of seeking endorsement.
The forces and loyalists of Ize Iyamu took over the meeting.