KILLER WONDER BANK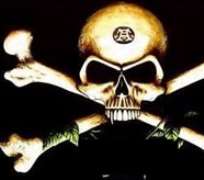 Like Judas goat, he led the unsuspecting lambs to the slaughter. He swore that he never meant to swindle anybody but four years after his victims took that tragic turn in the road, all most of them have to show for their 'labour' is tears and debts the size of a small Latin-American country. And those are the lucky ones. The others are dead, killed by depression and disillusionment.
Driven either by greed or the desire to generate more income from an alternative source, over 13,000 'investors' had in 2007 fallen for the juicy investment package offered by a supposedly oil and gas firm, NOSPETCO Oil and Gas Limited. And before their very eyes, they were conned of their hard-earned money amounting to over N22 billion. Their investment had not only disappeared like smoke, they have also been left in the cold without a trace of the promoters of the so-called oil and gas firm turned wonder bank.
Worse still, no fewer than 25 out of the 13,618 investors have been certified dead. There could be more unreported dead victims elsewhere.
Their lawyer, Debo Adeleke, who revealed the identity of the dead depositors, noted that they died after over four years of frustration, depression and uncertainty, as they could not ascertain whether or not they would get their money back.
According to him, 'this is a case that cries to high heavens for vengeance.
These investors, some of whom are retirees from the public service and the private sector, have been living in abject poverty. They have suffered untold hardship in the form of psychological trauma, high blood pressure, diabetes, nervous breakdown and acute depression among others. Among the 13,618 registered investors, I can authoritatively confirm that I now have the death certificate of 25 persons.
'These Nigerians are begging for justice because they never thought things would turn out as ugly as it is now. I plead for accelerated hearing in this case to forestall more death of innocent Nigerians, who were deluded into a business venture that did not follow due process.'
The identity of the dead investors was given as Ajanaku Abayomi, Ogunya Emmanuel Olabisi, Akinpelu Henry Bosede, Abama Alex and Alhaji Obayemi Anthony.
The list also includes Fatai Adebola, Oshilaya Ademola Surajudeen, Ishmael Bimbola Oritsejafor, Otse Sunday, Kenny Abiodun Nafiu, Ogbe Solomon, Fabelarin Samuel, Bernard Adeyemi Adeniran and Adewale Anthony Ajayi.
Others are B.D. Ali, Seyan N.C., Osuagwu Magdaline, Udofia Udofia and Sunday Adekamimo.
NOSPETCO is owned by Alhaji Miyaki Abubakar and his two daughters. He hails from Katsina State. According to Adeleke, the man is so powerful that each time the police went to arrest him, he runs into an Emir's palace for protection. That is how he has been able to evade arrest since the scam became public knowledge.
Banks involved in scam
In all, the sum of N22,310,381,968.84 was fleeced from the over 13,000 depositors. But how were they lured into investing in NOSPETCO? Adeleke provides an answer.
'It was really a high-wired scam that could have caught anybody napping, going by the way it was planned and executed. If you want to engage in a capital market investment, you have to get permission from SEC (Security and Exchange Commission). That is the regulatory body that gives the licence to operate. In fact, it is a pre-condition that you must first of all get the approval of SEC before you would be registered to carry out a capital investment scheme. But NOSPETCO never followed this due process.'
He said the victims would not have fallen for the scam but for the fact that there was active connivance of some first-class banks in Nigeria.
'Most of the investors went to their respective banks to either deposit money or do other legitimate transactions but were fooled into doing business with NOSPETCO. We are talking about retired civil servants, who had put about 30 or more active service years   to develop the economy of Nigeria,' he said.
Majority of them are retirees of the Nigeria Ports Authority (NPA), Power Holding Company of Nigeria (PHCN), Nigerian Telecommunications Limited (NITEL) and the moribund Nigeria Airways. So, they simply lodged their retirement benefits with NOSPETCO, hoping to double or triple their investment in a few months. But that was where the trouble started.
Investigation revealed that the wonder bank was easily able to deceive people because it made use of customised tellers bearing the names and identity of some top banks in the country.
How we were duped -Victims
It was a network of fraud - Olorunnimbe
A victim, Prince Matiluko Emmanuel Olorunnimbe, who is also national president of NOSPETCO Investors Forum, spoke further on the racket. 'It was really a network of fraud, high scale fraud. For instance, if you enter the banking hall of Galaxy Bank, you will see an agent telling you that it is needless depositing your money with the bank that has just two per cent interest rate. The agent will advise you to go along the NOSPETCO way, which also has Galaxy imprimatur on it and which has about 40 per cent interest rate to the advantage of the investor. Of course, the prospective investor is looking for business transactions that would bring him gains and the place of this proposal is a genuine point, hence nobody can blame anybody who fell victim of this financial trap. This was the practice in almost all the major banks in Nigeria.'
If I had a gun, I'll shoot NOSPETCO officials – Nnenna
Nnenna Uchechi Abiaka said she deposited N1,350,000 in NOSPETCO through a GTBank account number 204163103110. 'Some of my friends and even close relatives have accused me of greed as the reason I fell into the hands of such dubious fellows. But this is not the fact. I am not a greedy person. The truth remains that I walked into a bank for lawful financial transaction but was accosted by agents of NOSPETCO in the premises. 'Honestly, if I had a gun I would have shot the so-called NOSPETCO people because they have brought untold hardship to me. How do you blame me when this thing happened in the banking hall? It is sad and unfortunate. I opened the account at a GTB branch in Apapa, Lagos,' she said.
Don't blame victims, blame the banks – Abia
For Godknows Abia, it is still a mystery how he fell victim of a financial scam. Recounting his ordeal, Abia insisted that he would not have been a victim if the wonder bank agents met him outside the bank premises.
'I could not imagine that I would be caught in such a high-wired scam like this. I have always blamed people who got swindled vide this process. But then, none of us deserves any blame as this transaction took place right inside a banking hall with the stamps of those banks as a guarantee that things would indeed go through. Imagine the horrible situation we have found ourselves in.
'What we are talking about now is for NOSPETCO to pay us our capital deposits. A business we all thought was genuine has turned to haunt us, but the almighty God will see us through. I deposited the sum of N450,000 through an Ecobank account number 710110142943901,' Abia fumed.
I curse day I walked into bank premises
- Danfulani
Abdullahi Danfulani's case was not different. In a telephone interview, he said: 'I tell you, I have been cursing the very particular day I stepped into the First Bank premises in Zaria, Kaduna State to deposit some money. As I reached the place, I saw two or more people I thought were First Bank officials. They started pestering the bank's customers, trying to convince them why they should bank with NOSPETCO. The company's paper had First Bank's customised teller on it. As it turned out, I became a victim. It is painful but I am still optimistic that God will touch their hearts to refund our money. There is nothing I think we can do but to trust God that all will be well eventually.'
Another victim, Fausat Abdulwahab, shouted and prayed for God's intervention in favour of the investors. Her words: 'It has not been easy since I fell into the hands of evil men who defrauded me. I opened two accounts, one in Ondo State and the other in Lagos. I thought it was going to be a smooth business but now all who lodged their money in the bank are crying. It is a horrible experience and I do not even wish this for my enemy. We will get justice at the end of the day.'