THE NIGERIAN GOVERNMENT AND THE DEFICIT OF INTEGRITY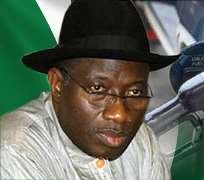 LEONARD KARSHIMA SHILGBA, PhD
When I was in elementary school, I read a story in our English textbook about a boy who would go out to a nearby bush to his village and cry out, "Leopard, leopard!" The villagers would go out to rescue him only to find out that it was a hoax; the boy had his fun for some time. Eventually, one day, the boy went out to the bush and met with a leopard. He cried out calling for help as he did in the past; but the villagers ignored him, concluding he was having fun as usual.
When a man's poor conduct registers with observers, it becomes difficult to convince them that he has suddenly changed. He must begin a gradual process of trust building. Integrity is a long-time project that is built with patience and consistency.
The efforts of the government of President Jonathan to convince Nigerians that savings from fuel subsidy would be used prudently and transparently for the good of the people are becoming laughable, to say the least. Nigerian governments before him have deceived the people every so often. No sane Nigerian (and I use the word advisedly) would trust his government to keep its promises. And I find this to be a tragedy. The most important capital in governance, as in every useful relationship, is trust. Nigerian governments, largely, lack in this.
The first argument of government on removal of fuel subsidy is that government's expenditure on fuel subsidy is unsustainable if government must meet its social contract with the people. The Petroleum Products Pricing and Regulatory Agency (PPPRA) has announced this year (2011) that the Nigerian government has spent 3.5 trillion naira since 2006 on fuel subsidy. I believe that this "revelation" is meant to make people like us squirm and suddenly give government our support on its unsympathetic intent. The PPPRA's figure means that an average of 700 billion naira a year since 2006 is being spent on fuel subsidy.
If the government of President Jonathan is sincere about savings for investment in the critical sectors of the economy that would generate jobs, his government must not remain silent in the face of growing outcry against the obscene salaries and allowances that public officials in Nigeria take for themselves. Less than 18,000 Nigerian public officials take more than 1.2 trillion naira a year in salaries and allowances. A Nigerian senator, for instance, takes more than 1 million US dollars a year. Considering the new minimum wage of N 18,000 a month, which some states are yet to start paying, a reduction of 700 billion naira from the current annual wage bill of 1.2 trillion naira for the about 17, 474 public officials (including judges), should leave them with enough to live on. That means a salary reduction of at least 58 percent of the 1.2 trillion naira should not adversely affect Nigerian public officials. If a Nigerian worker is expected to live on N 216,000 a year, a senator should be grateful to have N 83 million a year (which is yet unacceptable to me), which is 42 percent of the current N 198 million that a senator takes home every year. What would President Jonathan say to this? I cannot trust President Jonathan's inclination to instigate a significant reduction of salaries of public officials. In fact, he defended the salaries and allowances of legislators on national television last year.
If the federal government wants to be taken seriously on the issue of fuel subsidy removal, it must first take the courage and slash the outrageous earnings of our public officials, and invest the savings in building of the number and capacity of refineries that should refine all our fuel needs locally. Furthermore, talk about "safety nets" is nebulous enough. Now, the federal government announces in far away Austria that it would set up a body of "people of integrity" to manage savings from fuel subsidy removal. Obviously, President Jonathan and his team of economic managers know that they lack the most important political capital required to lead—the people's trust. Constituting a team of "people of integrity" is not the answer. Besides, it is a confession that President Jonathan's team lacks the integrity they hope to find in the yet to-be-named team. It would be an immeasurable error to think that President Jonathan could remove fuel subsidy, trigger a wild out-of-control spiralling of consumer prices and get away with it, while he does not have the spine to slash the outlandish earnings of our generally less than productive public officials.
When Minister Ngozi Eweala-Okonjo led the efforts to get Nigeria's sovereign debts cancelled, it was told that the annual debt servicing amount of about 4 billion US dollars would be invested for the people's benefits. Although Mrs. Okonjo was out of office during the period that such investments should have been made, I am curious why she has not made any public comments about what may have happened to those savings—about 24 billion US dollars by this year. It is also instructive that the 2011 budget has a deficit of about 1.4 trillion naira, yet Nigeria does not require spending 4 billion US dollars annually to service sovereign debts. Where have those savings gone?
Let me tell Nigerians where the savings have largely gone. With the savings came the humungous increase in salaries and allowances of Nigerian public officials when Mr. Yar'Adua became president of the federal republic of Nigeria. Remember that President Obasanjo had resisted the attempt by the Revenue Mobilization Allocation and Fiscal Commission (RMAFC) to increase the salaries and allowances of Nigerian public officials toward the end of his government. You may also recall that when President Yar'Adua was in office, the emoluments of public officials went up, and with that, sundry expenditures on the same class of Nigerians. "Constituency allowances", which usually end up in the pockets of Nigerian legislators (at all relevant levels), and which state governors use to have a handle on their respective legislators, went up significantly. The final debt exit happened in 2006, only months before the end of tenure of the government at the time.
No, as a Nigerian writer that knows well what I comment on, it is certainly not going to be in the interest of Nigerians for the federal government to remove fuel subsidy. What the government should do is to create a situation when fuel subsidy would be unnecessary. President Jonathan should initiate steps to take more than 700 billion naira from the earnings of all public officials in Nigeria and invest same in building refineries in all geo-political zones, each to be managed by the people in those zones. He should invest the savings in building of railways across the country. I have been informed that the American government, through its EXIM bank, would loan 1.5 billion US dollars to Nigeria to invest in the electricity sector. Savings from the EPO-slash (Emolument of Public Officials-slash) could be very useful in the development of the electricity sector as well.
Some weeks ago, I wrote against the federal government's constitution of a group of so-called "Eminent Nigerians", which included people like Adamu Ciroma and Jerry Gana, to work on a new constitutional arrangement for the country. Now, a 22-member committee, headed by Justice Alfa Belgore, has been set up by Jonathan's government to work on the documents from the Abacha Confab of 1995 and the Obasanjo's National Political Reform Conference (NPRC) of 2005 to prepare for a new constitution for Nigeria. President Jonathan went on to unilaterally choose representatives from each political zone and representatives of the organized labour. This is a waste of efforts, time and money. It will lead nowhere. Any process that does not have its origin in the people will not be owned by the people. We in the Middle Belt Alliance reject this, and call for a sovereign national conference. This confusion is not needed. He does not trust Nigerians to come together and talk on this union, and see how best to make it serve Nigerians, yet he wants Nigerians to believe him.
The federal government and many of the state governments lack integrity. They must take time to re-build it. It is a tragedy that they are deficit in integrity.
Leonard Karshima Shilgba is an Associate Professor of Mathematics with the American University of Nigeria and President of the Nigeria Rally Movement. He is also the Chairman of the Middle Belt Alliance (MBA). TEL: +234 (0) 8055024356. EMAIL: [email protected]
Disclaimer:

"The views/contents expressed in this article are the sole responsibility of

thewillnigeria.com

and do not necessarily reflect those of The Nigerian Voice. The Nigerian Voice will not be responsible or liable for any inaccurate or incorrect statements contained in this article."
Articles by thewillnigeria.com