BETWEEN ACE MUSIC PRODUCER,DON JAZZY AND TONTO DIKEH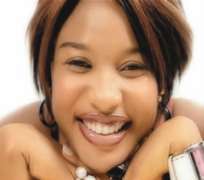 Top actress Tonto Dikeh is one of Nollywood's screen goddesses who were lucky to hit it really big with different movies to their credits and had their careers skyrocketed within a few years.As a result of her rise to stardom in a twinkle of an eye,many people including friends,well wishers and fans have become so fond of her that they call her different pet names.
One of such people is the president of Mo'hit Records,Don Jazzy who happens to be her very first,intimate boyfriend who she dated with her whole heart.
The love was so strong we hear,that he christened the actress with a special pet name,Tontolet.
While the romance lasted,the two love birds enjoyed a sizzling relationship that has remained in their minds and hearts till date.
This could be noticed in the manner in which they refer to each other passionately at any given opportunity.Don has always referred to his relationship with Tonto as one of the best he has ever had in the industry,while the light skin,pretty diva holds the name Tontolet with obsession,simply because Don Jazzy calls her the name.
I think I am passionate about Tontolet,maybe because Don Jazzy…."she stated recently in an interview.
It remains a puzzle to showbiz lovers if Don Jazzy and Tonto Dikeh are still in love with each other,as they still communicate effectively and tweet to each other.