D'BANJ AND GHANAIAN ACTRESS NADIA BUARI IN HOT ROMANCE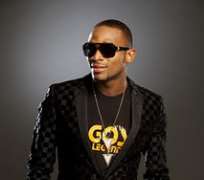 Crooner D'banj just released his latest album entitled,'Oliver Twist' where he proudly says,I like Nadia Buari cos she no dey drink garri right?Well,the real Oliver Twist is none other than D'Banj himself as he can't seem to get enough of women,especially the A-list ones in society.
The crooner is currently in a hush hush romance with Ghanaian actress and mother of two,Nadia Buari.And the actress was spotted a fortnight ago(precisely on Friday-Saturday,October 14,15 2011)at the crooner's house where she spent the weekend and paraded herself in a sexy night attire.
Other sources also confirm that the two have been an item long before now and have been spotted many times together in Ghana as well.
From the look of things,it seems the crooner has a thing for celebrated ladies.It is not a crime but abeg,take it easy because you are leaving behind a string of broken hearted celebrities who cannot openly come out and say so because they let you date and dump them secretly.