Illegal Oil Bunkering: 2 Ghanaians, 7 Others Get 180 Years In Prison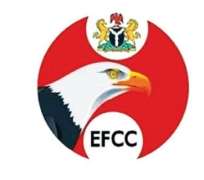 ASABA, October 24, (THEWILL) - A Federal High Court, sitting in Asaba, Delta State has convicted and sentenced to 90 years each, two Ghanaians and seven Nigerians who were charged by the Economic and Financial Crimes Commission, EFCC, for conspiracy and illegal dealing in petroleum products.
The two Ghanaians are: Nelson Seanehia and Teko Peter while their Nigerian counterparts are: Felix Ogogo, Augustine Elomofe, Yakubu Otun, Lucky Tonwei, Sunday Apoh, Segun Agbeyegbe and Felix Mogbeyiteren.
The trial judge, Justice Ibrahim Buba who sentenced each of the accused to 10 years imprisonment on each of the 9-count charge also ordered the forfeiture of their vessel, MT TROICA which was used for the illegal business.
It would be recalled that the EFCC, had on June 29th, 2010 arraigned the accused for conspiracy and illegal dealing in petroleum products. The accused persons were arrested on board a vessel called MT TROICA. They were nabbed on May 1st, 2010, at Forcados Bay.
Prior to their arraignment, operatives of the EFCC had carried out detailed investigations which revealed that the vessel MT TROICA was originally registered in Panama as 'LUCIA 1'.
According to what was contained in the Cargo Ship Safety Construction Certificate, the vessel is still registered as LUCIA 1 and no other documentation to show that LUCIA 1 was authorized to be changed to MT TROICA.
Investigations also showed that the Ghanaians came into the country illegally and therefore, had no permission to sail in the Nigerian waters with a vessel that had no clearance, waybill or any document empowering it to transport petroleum products. At the time of arrest, the vessel MT TROICA owned by a certain Captain Harris, a Greek National, was already loaded with 83 metric tonnes of petroleum products.
In a related development, an FCT High Court, sitting in Abuja, also convicted and sentenced one Emmanuel Monye to five years imprisonment on each of the three count charge of forgery and conspiracy to steal brought against him by the EFCC.
Monye who was sentenced by Justice Abubakar Sadiq Umar was alleged to have forged a titled property document with which he applied for a N60 million loan at the Guaranty Trust Bank, GTB, as he presented same to be genuine.
It was in the course of the investigation to ascertain the genuiness or other wise of the documents that it was discovered to be forged and the case immediately reported to EFCC and subsequently charged before Justice Umar.
All the convicts whose jail sentence will run concurrently have since Friday October 21, 2011 been transferred to prison custody.