STAR ACTRESS,REMI OSHODI A.K.A SURUTU DISCLOSED HER ORDEALS IN THE HANDS OF NDLEA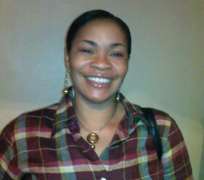 Star Actress Remi Oshodi aka Surutu is arguably one of the best actresses in Nollywood.
In a recent interview with PM news,she disclosed her ordeals in the hands of NDLEA officers while traveling to the UK some months back.
Remi said, that was one of the most embarrassing moments of her life.
What happened there was that as I was going and the officer, an hausa person saw people greeting me and at the last point called me and asked where I was going and I told him I was going to London for a holiday and he asked how much do I have on me and I said sorry it should be the customs and immigration that should ask me for such and he said as an NDLEA officer he wants to know and I told him I have 2500 pounds. He didn't look at the money, he asked me what I do for a living. I told him I am an actress. He asked if I knew Wunmi and I said 'yes, she is my colleague' and he said he's sorry he needs to screen me and I said no problem and he did.
I was taken to the scan room and eventually they couldn't find anything in me and they said sorry to me, put down my name, my passport number and asked me to sign so that they will have it in their record that I have been scanned before.
Asked what was her experience like,she said; When I came out I was just crying because it was a big blow to me, I never expected that and after everything they didn't find anything on me and there was no noise. I came out but as I was walking towards the aircraft I was crying.