IGR: Lagos, Sokoto Lead The Way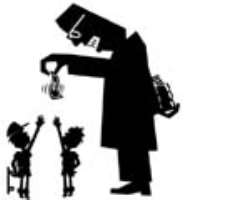 By Weneso Orogun and Onyebuchi Ezigbo, Abuja
Lagos and surprisingly Sokoto are the leading states in relative "fiscal independence" measured by internally generated revenue (IGR) as a percentage of total revenue, THISDAY has learnt.
Whereas Lagos' position has been well known over the years, the traditional assumption that one of Kano, Rivers and Delta States is second to Lagos is not supported by facts.
Lagos powered home with 63.5 per cent in 2008, up from 51.2 per cent it scored the previous year.
It is followed a distant second by Sokoto State with a score of 46.6 per cent representing an upward from the 19.3 per cent that secured it third position in 2007, while Ogun came third with 27.5 per cent with N14.9 billion.
Figures contained in the Central Bank of Nigeria (CBN) annual report for 2008 just published and obtained by THISDAY shows that the IGR of Lagos and Sokoto stood at N139.2 billion and N34.8 billion in 2008 respectively, while their allocations from federation account were N80.16 billion and N39.67 billion.
However, Taraba State, which generated only N1.3 billion (2.3 per cent) from internal sources occupied the lowest rung of the ladder, followed by 12 other states with revenue percentages lower than 10.
According to the report, the IGR by 36 states and FCTA was N441.1 billion representing 1.8 per cent of national gross domestic product (GDP) or total output of goods and services amounting N24 trillion at current basic prices.
This contrasts with total IGR of the states and FCTA of N305.7 billion in 2007 representing 1.5 per cent of national GDP of N20.9 billion, a decrease of N3.2 trillion.
The CBN data further showed that the total revenue of the state governments and FCTA increased by 42.1 per cent to N2,934.8 billion or 12.2 per cent of GDP, compared with N2,065.4 billion or 9.9 per cent of GDP in 2007.
The analysis of the sources of revenue indicated that allocations from the Federation Account (including the 13.0 per cent Derivation Fund and the drawdown for Budget Augmentation) was N1.709 billion or 58.2 per cent; VAT Pool Account, N198.1 billion or 6.8 per cent; IGR, N441.1 billion or 15.0 per cent; Stabilization Account N53.4 billion or 1.8 per cent; the share of excess crude account N354.1 billion or 12.1 per cent; and grants/others N179.0 billion or 6.1 per cent.
According to the report, the performance of the IGR improved over the level in 2007 as it increased from 1.5 to 1.8 per cent of GDP.
States with relatively high performing indices included Ogun, Osun, Oyo, Borno, Ondo, FCTA, Jigawa, Kaduna, Kogi, Anambra, Kwara, Kano, Gombe, Edo, Abia and Rivers which recorded 10 per cent and above in their IGR.
However, states such as Niger, Delta, Imo, Kebbi, Cross River, Zamfara, Enugu, Plateau, Nassarawa, Ebonyi, Bayelsa, Adamawa, Akwa Ibom, Katsina, Benue, Bauchi and Yobe were among those which relied heavily on federally allocated revenue for its fiscal operations in 2008.
|
Article source