Nigeria movie sweeps across Africa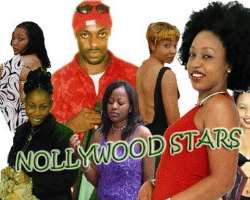 From the crowded streets of Lagos to the lighted corners of Sierra leone, Nigeria's film industry popularly called Nollywood happens to be a new rave that attracts the attention of Africa loving television viewers.
The Nollywood no doubt has turned an industry that has gained popularity for its casts and the country, promoting tourism between neighboring African countries and building talented and creating opportunities across the continent, and making a hit at what makes California what it is to America.
"I love to see Nigerian movies, they remind me of the various cultures of Africa, it shows what holds us- Africans - in common....the popularity in Nairobi is just fantastic. We know the artists as we know the President of Kenya" said Sarah Mgbogi, a sales manager at the Nairobi International Airport.
In recent times, studies have been conducted on the industry which is globally rated as the third growing movie industry after America's Hollywood and India's Bollywood. "We are still having strong potentials for the industry. We need to deepen the quality of our production, invest more money in production and of course fight the monster of piracy" stated Terry Ray, a popular TV host in Nigeria.
Reports have it that the movie industry in Nigeria is estimated to have the potential of generating an income of 5billion dollars annually, in sales around Africa, Europe and America.
"There is an influx of other Africans interested in movie making and music who have come to Nigeria for tutelage, I can tell you names of artists in Ghana, Cameroon, even South Africa, who are in Nigeria for some form of collaboration, so we can say it is a sector that has driven up tourism in recent times … I believe it is an industry that we have to market to the world… we need to showcase the cultures of Africa, its food and people to the world through our indigenous movies" noted Ray.