COMMON FASHION CRIMES IN VOGUE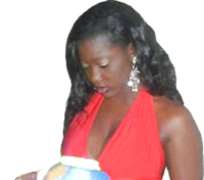 When it comes to fashion and trends, we all want to look great. Unfortunately, there are some fashion errors that we might not be aware of, but we practice them. The following are a couple of outfit mistakes that are commonly made by ladies:
Wearing oversized clothing
There is the wrong oversized clothing and the right over-sized clothing. The right over-sized clothing are some of this year's top trends such as the bubble skirt, which looks good paired with a tight fitting top and a high waist belt. Wrong over-sized clothing is just plain wrong like knee-reaching t-shirts and baggy pants, you get the point. Make sure you buy clothes that fit you properly.
Wearing undersized clothing
A lot of people think they would look slimmer if they wore a smaller size of cloth-huge mistake. Wearing clothes that are of a smaller size makes you look bigger because you end up looking like a stuffed turkey. When it's a smaller skirt, it cuts into your belly and makes it overlap the waistband giving you what is usually called 'the muffin top' look. Always make sure you buy clothes that are your size, nothing could be more flattering.
Wearing red and green at the same time
Honestly, you will look like a Christmas tree. Red and green are two of the colors that you absolutely must avoid wearing together. These colors completely clash, so just stay clear. Not just with clothes alone but also with makeup. If you decide to go for a green eye shadow, don't put on a bright red lipstick. Instead, opt for a clear lip- gloss. Red and green, a big No!
Dirty shoes
It would be bad enough if you had shoes that were out of style, or didn't match with your outfit, but if you have dirty shoes, you are making a big fashion faux pas. Make sure to keep your shoes in style, according to your outfit an