Ogun To Establish Modern Industrial Park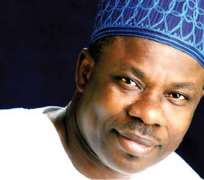 ABEOKUTA, October 13, (THEWILL) - The government of Ogun State is to establish a modern industrial park for world-class business activities in the state.
The state governor, Senator Ibikunle Amosun, stated this when some federal lawmakers of Ogun extraction paid him a courtesy visit in Abuja.
The governor, while briefing the lawmakers on the planned total turn-around of the state's industrial base, noted that "Ogun State has what it takes to be an industrial hub in the South West." He said his administration would work to ensure that the people of the state were fully empowered.
"We will try to see how we can harness the potentials, because we have the land, we have the resources and the manpower; and we have all these, I think the people of the state should be better off," he said.
Responding on behalf of the lawmakers, Senator Akin Odunsi from Ogun West senatorial district, said the time had come for Ogun State to take its pride of place in the South West.
"Ogun State should now be known as the bread basket of the South West because of our fertile land. The governor should take the issue of industrial park very seriously, in addition to other investment opportunities that abound in the state," he said.
He added that the state, being the gateway to other African countries, "provides a ready market for industrial goods and services. This guarantees good returns on investment."
The governor, who took time out of the meeting of the Governors' Forum, also paid a courtesy visit to the Minister of Finance, Dr. Ngozi Okonjo Iweala in her office.