FINALLY, SENATE PROBES N1.5TR OIL SUBSIDY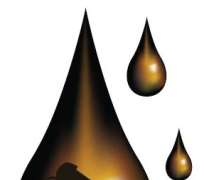 Senate yesterday formally mandated its committees on Petroleum Resources (Downstream), Appropriation and Finance to investigate the operation of the fuel subsidy scheme, which had so far gulped N1.5 trillion.
The Presidency and the National Assembly approved N240 billion as oil subsidy in the 2011 Appropriation Act.
Senators were also calling for the prosecution of all those involved in the extra-budgetary spending which they insisted flouted sections 80 (3&4) and 81 (4)of the 1999 Constitution.
Coordinating Minister of the Economy and Finance Minister, Mrs. Ngozi Okonjo-Iweala admitted that oil subsidy had risen to N1. 5 trillion during the Monday parley between the Presidency and the National Assembly.
Senate Deputy Leader Abdul Ningi said this during debate on a motion by Senator Bukola Saraki calling for investigation into the current fuel subsidy management.
The motion was supported by 14 other Senators including Robert Boroffice, Barnabas Gemade, Shaaba Lafiagi, Olusola Adeyeye, among others. Senate President David Mark accused a 'cabal' in the petroleum industry as responsible for the mismanagement of oil subsidy and demanded the Petroleum Ministry tell Nigerians
'There is a serious cartel in the petroleum industry. Whatever they do, like most of you would understand; it's like the mafia; it's exclusive to them.
'About 90 per cent of us are shut out, we are outside that circle. We need to open up that circle so that many people would understand what's going on. We don't know what's happening there. 'But beyond that, what's crucial to me is how much we are spending on oil subsidy and who are the beneficiaries from it and how it has helped people. The NASS must be careful because it is in the middle of the Red Sea as government says subsidy must go while Nigerians insist it must stay.
'This Senate would be doing a disservice if we stay on the management of subsidy. We must go far beyond for Nigerians to have confidence of good and adequate representation in us as Senators.' Leading debate on the motion, Senator Bukola Saraki: said that the motion was not meant to witch-hunt individuals but to correct the anormally. 'The Senate should note that the wide disparity between what was budgeted for fuel subsidy scheme and what is expended goes to the integrity of the budget and an erosion of the authority of the National Assembly.
'This motion isn't just about subsidy; it goes to the heart of the budget process and why we are here. Today, it's the petroleum sector, tomorrow, it may be another sector. As at the time I moved the motion on September 13, the subsidy was N1. 3 trillion. We've been told that it is now N1. 5 trillion. Now, it has risen to 700 percent above budget.
'I believe 700 percent is a real slap on the budget process.
'We should also note that the processes, audit, scrutiny and value for money in the entire subsidy management system lack transparency and control as the costs have continued to maintain an upward swing.
'The motion is not targeted at an individual, it's a systemic thing. The motion is about the level of wastage, corruption, lack of transparency that has brought us here. These figures are too huge for us to ignore. We must act fast in view of the challenges ahead.
'This chamber owes it to Nigerians to unravel what's happening. How else do we explain that in one accounting year, we are spending N1.2 trillion on petroleum subsidy, which is 14 times the value of capital budget for the power sector in 2011, or 14 times power capital (N87 billion) or nine times for roads or 24 times for health or more alarming, four times defence and security budget?
'Those who are charged with revenues of this country must be called to account for every monies they received on behalf of the country.'
Speaking immediately after Saraki, Information and Media Committee Chairman, Enyinnaya Abaribe urged the chamber to consider whether oil subsidy should stay or not. 'I thank Senator Saraki for bringing this very, very critical motion. He's done a good job by talking of lack of transparency, control for the kind of money we are talking about. Are we going to continue with subsidy or not?'
This sets the tone for the debate as Chairman of the Water Resources Committee, Heineken Lokpobiri said it was better for government to remove subsidy as the poor masses are no longer direct beneficiaries. 'I support the motion because it's timeous. I want to say that subsidy has got to go. The President has already said it in the MTEF that the subsidy cannot go on. In my own state, Bayelsa, we buy fuel at N250 per litre. So, we are not even benefiting from it.'
Senator Ibrahim Gobir disagreed. He canvassed a retention of oil subsidy but noted that the chamber should instead investigate how public funds have been misappropriated. 'There is gross misappropriation of public funds. In August alone, N165 billion was misappropriated. That alone can provide enough jobs for our teeming youths in Nigeria. If we are able to get to the root of the matter, we may not even need to remove subsidy at all. I don't even support it. The subsidy should remain,' he said.
But the Chairman of the Petroleum Resources (Upstream) Emmanuel Paulker argued that debate on oil subsidy should be a holistic one rather than narrow down to only the 2011 fiscal year. 'The issue of subsidy shouldn't be narrowed to the 2011 budget alone. Three years ago, as the Chairman of the Petroleum Resources (Downstream), I raised an alarm that there should be phased-deregulation. About four years ago, they overshot the subsidy by N600 billion. ..
'To ascertain whether the subsidy has been mismanaged or not is a different ball game altogether. Subsidy is affected by the volatility in the international price of oil so, it's difficult to say that this is the exact amount to spend on subsidy.' To Senator Sanni Stores, 'the amount already spent on subsidy can build new refineries in Nigeria. We should set up an ad-hoc committee and invite the Petroleum Minister to tell us how subsidy is being managed.'
Former Deputy Minority Whip and Chairman of the States and Local Government Committee, Senator Kabiru Gaya said: 'It's unconstitutional to remove money anyhow. By the time you remove subsidy, even the minimum wage makes no sense because it would not even be able to buy a bag of rice. Let's set up an ad-hoc committee to investigate this matter.'
Senator George Thompson Sekibo demanded the authenticity of the figures quoted by Saraki in his motion. 'We should ask how authentic these figures quoted in this motion are' to which Deputy Majority Leader Abdul Ningi replied: 'This motion is about a flagrant abuse of section 80 (3&4) of the 1999 Constitution, as amended.
'We were told just two days ago that the nation spends N1.5 trillion on oil subsidy yet we budgeted only N240 billion for the subsidy in the 2011 budget. How are we sure it is even N1. 5 trillion being used for subsidy? We should find out who authorized such payment.'
In his contribution, Senator Olusola Adeyeye insisted that the National Assembly must compel some public officials to account for the extra-budgetary spending.'The only thing that separates military from democracy is the National Assembly. The minister has said it publicly that they have spent far more than was appropriated for the subsidy.
'If the ICPC cannot investigate the matter, then, the National Assembly cannot play the ostrich. If money was spent that wasn't appropriated, somebody must account for it.'
Niger Delta Committee Chairman James Manager called for scrapping of the scheme as' this subsidy has no bearing to my senatorial district.' Senator Ali Ndume pointed the attention of the chamber to a constitutional breach in the fuel subsidy management.
He said: 'There has been no compliance with section 81 (4) of the 1999 Constitution. I don't see anything wrong in investigating the management of oil subsidy. We should set up a committee, an ad-hoc committee to look at this issue. If subsidy is well-managed, I don't see any reason why subsidy should even be removed.'
Senate did not set any deadline for the committees to turn in the investigation report.