Envoy Applauds Bilateral Relations Between The Netherlands And Nigeria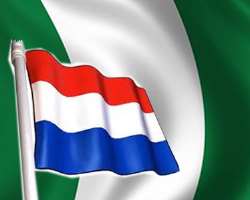 ** Tasks Media Practitioners on positive image for Nigeria.
PORT HARCOURT, October 10, (THEWILL) - The Nigerian Ambassador to the kingdom of Netherlands has commended the progressive, bilateral and multilateral relations between Nigeria and the Netherlands, a development which she said has improved tremendously the foreign investment profile in Nigeria.
While addressing a select audience of Journalists recently, the Ambassador Plenipotentiary, Dr. (Mrs.) Nimota C. Akanbi expressed satisfaction over the multilateral relations between the two countries in the areas of agriculture, telecommunications, information technology and cultural exchanges among others.
In the same vein, the Nigerian Envoy lent her voice to what she called glaring and thriving negative publicity against Nigeria by the foreign media, stressing that it is absolutely wrong for the international media to continue to project the country in bad light.
Consequently, the diplomat threw back the challenge to the media in Nigerian to take it upon itself to begin to project their fatherland in good light, with a view to preserving the integrity of the country adjudged to be the most populous and possibly most powerful country in Africa.
Dr. Akanbi disclosed that she since she assumed office, she has facilitated several trade missions to Nigeria.
"Mr. President who received the trade mission delegation from the Netherlands, when he was Vice-President was impressed that we were able to get ten governors to sign bilateral and multilateral relations with my host country, through the Nigeria/Netherlands Business Forum," she said.
She explained that, thereafter, the Embassy was able to organize the first ever, Nigeria/Netherlands Business Forum which recorded a huge success with its focus on agriculture.