Hot fashion trends this season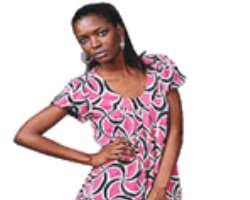 Handbags are no longer the focal point on the fashion scene, as this season is all about the shoes. The loudest and proudest shoes for showing off this summer are out in Europe . Shoes by Alberta Ferretti, Michael Kors, Emilio Pussi, Christian Dior, Givenchy, Yves Saint Laurent, are all top statement shoes in Europe this season.
The tribal trend in shoes also came to life in deluxe skin at Louis Vuitton, Givenchy, Prada and Narciso Rodriguez, as high-voltage red shoes by Dolce & Gabbana, Gucci, Michael Kors, and Proenza Schouler are the easy way into the trend this season.
Stefano Gabbana and Domenico Dolce, owners of Dolce & Gabbana, show their mainline collection recently, with their designs making a big splash on the red carpet at their show in Milan earlier in the year. Famous for dressing the likes of Kylie Minogue, Monica Bellucci and Cindy Crawford, they enjoy making a display with notorious advertising campaigns and high-voltage shows.
Hence, for their 2009 summer collection, corset dresses, animal prints and transparent fabrics are signature motives for their designs this year, setting the tone for the fashion trend as transparent. In their collection, demure shapes get sexy in sheer fabrics and diaphanous layers. Their dresses and tops are made of soft and seductive layers of transparent fabrics, concealing and revealing in turn.
Brave women can bare all or preserve their modesty with retro lingerie. "Demure, buttoned-up blouses get extra sexy when made see-through," says Linda Rodenburg, a shop owner.
Linda states that optical prints are optional for those who do not want to bare it all.
"This season's prints get modern with computer-generated effects," she explains. Super Shoulders are also in this summer. Shoulders get super-sized with peaked and rounded shapes."