Non-Aligned Movement Should Play Active Role In Shaping The World--Yaradua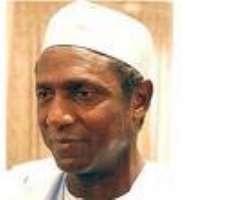 Nigerian President Umaru Musa Yar'Adua on Wednes day called on the Non-Aligned Movement (NAM) to play an active role in the shaping of a new world of "true equality of all peoples".
Addressing the 15th NAM Summit in Sharm el Sheikh, Egypt, Yar'Adua said "As a Movement representing more than half of the people of the globe, we must insist that we deserve a seat at the table. We must insist that our voices be heard. But to do these effectively, we must be able to speak with one strong voice. We need both cohesion and coherence.
"There are those who snigger at our Movement, by asking "non-aligned to what?" Embedded in this question is the belief that our Movement had been made redundant by the end of the Cold War. This question is being asked not only by those who proclaimed the end of history about 20 years ago, but also by some of our friends and compatriots."
According to Yar'Adua, "This is a question that must be answered with all the force we can muster. To those who query us openly and secretly about what we are not aligned to, this is their answer: We are non-aligned to poverty, to injustice, to marginalization, to domination, to war, and to all those things that diminish our common humanity."
He said "No other time justifies the relevance of our Movement than now. Our global village is confronted with complex challenges which threaten our common humanity: a serious global economic crisis; unprecedented threat to the environment; grave food insecurity; and very real threats to international peace and security.
"These have had the effect of stifling growth and development, especially in the developing countries."
Yar'Adua said it was indeed sad to note that with respect to the grave dangers which human-induced changes in the environment "portend for our collective survival, we have consistently honoured rhetoric at the expense of concrete actions."
The Nigerian leader called for a balanced sanctuary for the common posterity of NAM member states, adding that "we must respect and operationalize the principle s and protocols of the three Rio Conventions on climate change, desertification and bio-diversity."
He re-affirmed Nigeria's full commitment to efforts and initiatives aimed at effectively addressing the challenges posed by the adverse effects of climate change.
He warned that a world enmeshed in multi-dimensional crises could not provide the basis for a realistic fulfilment of the visionary aspirations that gave birth to NAM.
"Let us therefore seize this moment to resolve to build the requisite partnerships and engagements that will secure for us all a peaceful and stable world built on the principles of equity, justice, inclusiveness, and respect for the fundamental rights and freedom of individuals and nations," Yar'Adua said.
"Since one of the ideals of the non-aligned movement is to oppose all forms of aggression while preserving peace and security, one should note that in today's world, it is becoming increasingly difficult, if not impossible, for any individua l or group to win an argument, no matter the seeming justification, through terrorism, violence and blood-letting," Yar'Adua warned, saying "That explains why back home in Nigeria we have extended the olive branch to Niger Delta militants by way of amnesty so that those who have engaged in acts of violence in the bid to call attention to their plight can all join the efforts to build a prosperous society for their people.
"We are confident about the practical and moral imperative of this approach. We believe it will work, and we recommend it as a way to go for tackling the numerous conflicts that abound in many of our countries," he said.
Yar'Adua added "The current global challenges also offer us an opportunity not only to renew the relevance of our Movement, but also to refashion a new world order, one anchored on new realities, founded on shared destinies, and grounded in the urgency of freedom and prosperity for all."
|
Article source