Export Promotion council to partner Nollywood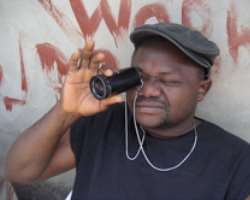 Multiple award-winning movie director, Lancelot Imasuen, once declared that if only 10 per cent of monies earned internationally through the sale of Nigerian movies were repatriated to the country, then, practitioners would be able to live like their counterparts in other parts of the world.
At last, it seems that government is beginning to wake up to the awesome potentials in the industry but the question is, beyond the rhetoric, is redemption finally here for Nollywood?
Arnold Jackson of the Arts & Movie Unit of the Export Promotion Council, an organisation that promotes non oil exports thinks so.
According to him, government is set to harness the awesome potentials of Nollywood.
Jackson made the disclosure during this year's edition of BOB TV, which was held at the Ladi Kwali Hall, Sheraton Towers, Abuja, during an interactive session, organised by the Nigerian Film & Videos Censors Board (NFCVB).
Said Arnold: "Nollywood has the potential to generate billions of naira for the economy. If we (Export Promotion Council) don't believe in Nollywood, we wont be here for BOB TV."
Driving home his point he said: "If you look at the world economy, everybody is shifting from oil to non-oil exports. The Export Promotion Council is not an exception. We are a government organisation that promotes non-oil exports. Now, we have seen the potentials in Nollywood and we believe that they are not optimally harnessed. That's why we are trying to partner stakeholders for revenue generation.
"The implication is that new grounds would be broken and people will now come to appreciate our movie industry. It is one thing to sell our films in the local market and it's quite another to sell them internationally. It's a different ball game so when you educate stakeholders, they would know how to do business at the international level. There is a need to sensitise the sector properly and articulate the issues by highlighting the prospects."
According to him, the council will play more of a promotional role, an advocacy. Said Jackson: "Business would be done right and revenue will be generated. It is in line with the President's seven point agenda. It would limit piracy ultimately through sensitization." He revealed that work is already in progress for a seminar for stakeholders.