Genevieve Nnaji Is 'Nowhere To Be Found'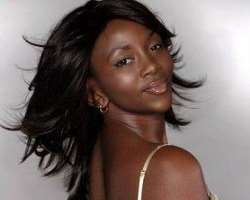 Star actress, Genevieve Nnaji, would be making an appearance on the Nigerian TV series with AK Media Concept's Nowhere To Be Found.
Klieglights was told by the man behind AK Concept, Benson Akindeju, that the series is expected to screen on National TV stations across the nation very soon.
"Nowhere To Be Found is a TV series that would bring tears to the eyes, teach morals and also entertain viewers. It stars acts like Genevieve Nnaji, Moji Olaiya, Tony Umez and Eniola Olaniyan among several others," Akindeju said.
It was also learnt that the set for the first half series has been completed with Genevieve showing some of her unparallel skills in the industry.
Though Akindeju has kept mute as regards how much he has expended on the top Nollywood acts in the TV series, it was gathered that Genevieve was exceptionally happy to be part of the production.
According to a source, Genevieve was happy to be part of the production not only as a result of the morals, which the TV series would be preaching, but also the opportunity of being more in the face of her fans more often than usual.