Grace Amah's height palaver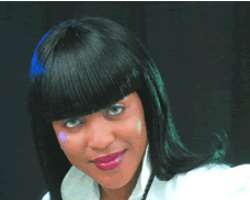 Diminutive actress, Grace Amah caught the attention of the gathering as she was called to present an award. What made heads turn was her height, which nearly made her disappear behind the podium.
Amah, who happens to be the only actress in her category that presented an award, was resplendent in her flowery skirt and blouse outfit.
If not for the hurry in which she left the stage, a stool was on its way to help elevate her from behind the podium.