UBA Commits to Financing the Movie And Entertainment Industry; Sets Up Entertainment Desk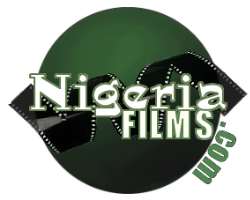 Mar 26, 2009 (United Bank of Africa Group/All Africa Global Media via COMTEX) -- UBKZF | Quote | Chart | News | PowerRating -- United Bank for Africa (UBA) Plc's commitment to the growth of Nigeria's burgeoning entertainment industry was at the weekend further emphasized by Mr Sullivan Akala Director, Corporate Bank, United Bank Africa Plc during the just concluded 3 day conference on the Nigerian Movie Industry held at the Eko Hotel and Suites, Victoria Lagos. Specifically, Mr. Akala, said UBA, will provide access to finance production activities, entertainment Infrastructure, studio equipment, advisory services, and cash management in the industry.
Speaking on the theme "UBA's perspective on financing the creative industry with special emphasis on Nollywood", Mr Akala, who was represented by Yomi Odedeyi, Group Head, Information Communications Technology (ICT), UBA, said the industry with current earnings of N522 billion per annum, has capacity to grow and contribute more to the economic development of the economy.
He listed some of the challenges mitigating against the industry to include piracy, video club menace, distribution, non-enforcement of intellectual property laws, few viewing centers, sponsorship mentality, distributors not keeping their word and commitment to financiers, lack of equity and inability of directors to meet credit criteria of banks.
In addition to finance, UBA is also working with the National Film & Video Censors board and the Lagos State Film and Video Censors Board to enforce the current anti Piracy Laws In Lagos, Akala said, noting that the bank recently sponsored the signing ceremony of the MOU which will make it difficult to sell pirated movie on the streets of Lagos. "With this in place, more income for the producers are guaranteed and the risk profile of the industry would come down considerably and it would be easier to lend to the industry" he said.
On the distribution of movies, Akala informed the packed audience of movie practitioners that UBA has already set up a dedicated entertainment desk, the first of its kind in the industry. Expectedly, the unit has begun work and is already talking to some nationally registered distributors with the aim of picking the most organized of them to finance their distribution expansion into every state of Nigeria and the African sub-continent, he revealed
Notable speakers who attend the event included Prof. Pat Utomi Lecturer, Lagos Business School; Richard Moxon, Partner Davenport Lyons, London UK and Mr. Rob Aft, Independent Film and Television Alliance, Los Angeles UK.
United Bank for Africa (UBA) Plc is West Africa's largest financial services group with assets in excess of US$14 billion. Assenting to its brand positioning as Africa's global bank, UBA has full operations and presence in Nigeria, Ghana, Uganda, Cameroon, Cayman Islands, New York and London, and has been rapidly expanding into other African countries with start-ups in Liberia, Sierra Leone and Cote d'Ivoire.
Providing a full range of solutions and services to over six million customers spanning all market segments, customers are able to enjoy walk-in services, through the bank's expansive retail distribution network, and remote services through electronic channels such as U-Mobile (via mobile phones) and U-Direct (via the internet). With over 700 business offices, an ATM network of over 1000 in Nigeria and three million cards in circulation, UBA is the acclaimed leader in electronic payments in the sub-region.